Sunday, 06 September 2015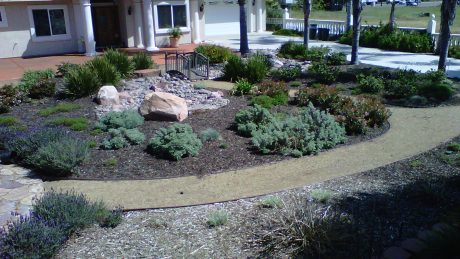 First impressions are as important for houses as they are for people. If you are considering selling, good landscape design can add up to 20% of value to your home. Make sure to follow these basic rules in order to get the best return on your investment.
Landscaping Basics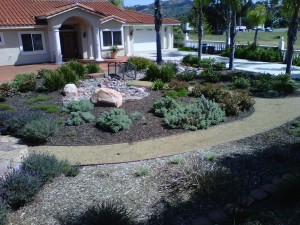 The American Society of Landscape Architects (ASLA) recommends that homeowners invest 10 percent of the home's value in landscaping. Landscape architecture goes beyond plantings, or softscaping, to include structural features like lighting, fences, garden paths, fire pits, swimming pools, and ponds. Outdoor rooms, terraces, and decks are also high-yield structural or hardscaping investments. A landscape architect or landscape designer can work with the client to generate a detailed plan. Typically, the homeowner then hires a landscape contractor, or subcontractor to perform the landscape installation.
Hire a Pro for Landscape Remodeling
When hiring a landscape design build contractor, go with a experienced, certified professional. Have him give you a detailed plan that you can follow and one that you, or your landscaping maintenance company, can manage. You need a  professional who understands the area, climate zones native plants, water conservation, horticulture, engineering, and design. He should also be an expert in property grading, soils, and irrigation.  If you're planning on installing permanent structures, look to a professional landscape builder. Landscape construction is no different other building projects, it is an investment in your property—so get the guidance of a professional before you begin and hire a design build landscape contractor who can take you from concept to completion.
Assessing and Planning Your Landscape
The first step in landscape remodeling or renovation is a property assessment. Landscape architects generally look at key areas of enhancement. An on-grade patio, an above-grade deck, a front walk, complementary plantings in the front yard, and exterior lighting are all desirable. Exterior lighting goes beyond security to showcase the natural world at night using up-lights, down-lights, and tree-lights.
Read more at BobVila.com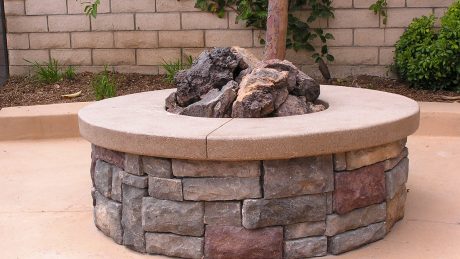 Have you been searching for a way to change the way your deck or patio looks? Have you considered an open-air room? If so, then an outdoor fire pit or freestanding, pot-bellied fireplace called a chiminea can create a cozy, warm room that you can enjoy even in the harshest winter conditions.
Fire Pits Can Be Used Anywhere and Bring A Beautiful Look To Any Home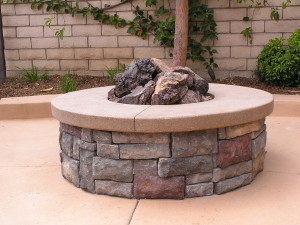 The great thing about fire pits is they are great gathering places. A fire pit or fire ring is a great way to enjoy the outdoors year round and gather friends and family.
Fire pits are so good because you can put them anywhere you want – patio, deck or a sheltered courtyard. In simple terms, wherever your group of friends want to hang out, you can move your fit pit to.
Another great thing about fit pits is that they make most any landscape design look flawless. The reason is that they can be found in an array of natural materials:
Colored concrete
Metal
Stone
Tile
By getting a style that's similar to your home's look, you can easily blend it into the existing landscape and give it a relaxed look.
Not only do they come in various materials, they can be found in different designs and shapes – traditional rock fire pits and fire pit tables, to name a couple.
Along with that, you can use the fuel that's right for you:
Gel and bio ethanol
Natural gas
Wood
Wood substitutes
10 Helpful Tips To Remember To Get The Most Use Out Of Your Fire Pit Safely
Be sure the fire pit is in level, stable ground
Fire pits need to be placed as far back from combustible materials as they can be
Use well-seasoned, dry firewood
Hardwoods like ash, hickory, madrone and maple provide a cleaner burn than softwoods like cedar, fir and pine
If you want smoke-free burning, go with natural gas
Use wood substitutes like compressed sawdust-comprised logs or wax-based logs to decrease the possibility for sparks and pollution
Compressed logs can be comprised of molasses, recycled coffee grounds and some wax, which provides a taller, natural flame with a slight sweet scent to it (not a chemical one)
Make sure you observe fire ordinances; never use fire pits on windy days or days that have been designed no-burn days
Always have a garden hose or fire extinguisher handy
Do not ever leave your fire pit unattended or overfill it
Why Should You Choose A Fire Pit
When you live in an apartment or condo, having a log fire is next to impossible. However, a gel-fueled fire pit makes it possible for you to have a "fire" on your patio. They're also ideal for patios, porches, decks, gazebos and balconies due to their "no mess, no fuss" feature. They are a great way to have a fire whenever you want.
So, sit back, have a cook-out, roast some marshmallows and gab around the fire pit. Or, just make it a romantic night out, extending those warmer months just a little longer.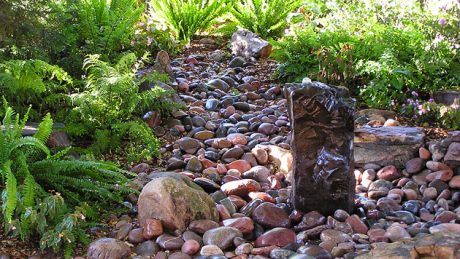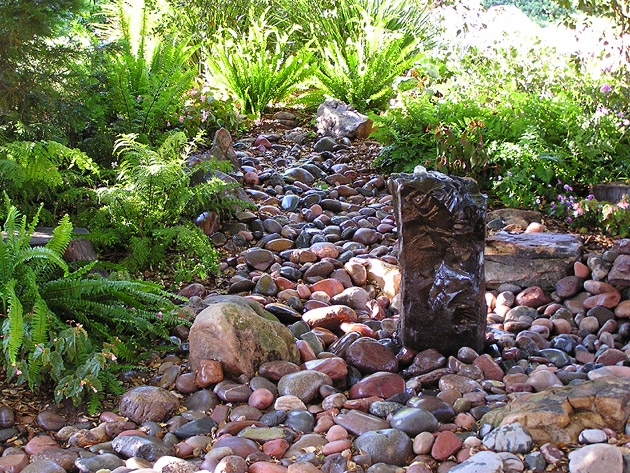 Did you know that landscape irrigation is accountable for up to 50% of your household water use? An average sized residential lot consumes over 40,000 gallons of water for its landscape each month (enough to fill a swimming pool). You can cut the water usage of your landscape by up to 75% by following these water saving landscape tips.
Water Saving Landscape Tips
Use organic mulch in bedding areas.
Aerate and top dress lawns.
Inexpensive soaker hoses ooze water through thousands of tiny pores all along the length of rubber tubing. Snaked through shrubbery and hooked up to a timer set for early morning watering, they can cut water use by up to 70 percent over conventional sprinklers.
Convert sprinkler systems to drip and low gallon systems, and install moisture sensors.
Set your sprinklers so that they are not spraying the sidewalk or driveway. Not only does that waste water, it can also wash polluting fertilizers and pesticides into streets and sewer systems.
Follow proper irrigation schedules.
Plant at least one tree in your yard—for shade, for beauty, and for posterity.
Use drought-tolerant plants.
Group plants with similar water needs together to
get the most out of your watering
Direct gutter downspouts and the water drain line from your air conditioner to a flower bed, tree base or your lawn.
For more information on water saving landscape see our articles on Xeriscaping and Sustainable Landscaping. With proper knowledge and training, it's very easy to maintain a landscape filled with healthy trees, grass, and flowers. A professional landscaper like San Diego Landcare Systems  in Ramna can help you build a beautiful landscape for you San Diego home and save you money in the process.
---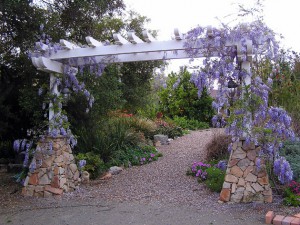 Visit our landscaping gallery for more San Diego
landscaping and irrigation inspiration.
Related articles across the web