Custom Outdoor Kitchens and Barbecues San Diego CA
Entertain in Style with Custom Outdoor Kitchens and Barbecues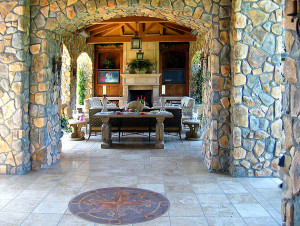 Looking for custom outdoor kitchens contractors that can deliver the best customer service and skilled professionals? Then look no further as  will take care of your custom outdoor kitchen. If this is something that you have been dreaming about for some time, then the time is now to call.
Let us install an outdoor kitchen for you. You'll enjoy the outdoors once again with your new outdoor kitchen. We offer up over 35 years of experience. We'll take your idea and bring it to life. Call us today and one of our friendly staff members will help you in your new custom outdoor kitchen.
If you like to entertain outdoors, then you shouldn't even think twice including an outdoor kitchen to your home. Call us today as our custom outdoor kitchens make great gifts. If you spend lots of time in your indoor kitchen, then it's time to have your outdoor kitchen installed today.
Call us today. We are able to do full service designs and much more. Please get a hold of us if you are in the market for an outdoor kitchen. You are going to be very pleased with our designs and workmanship.
Loving Your Outdoor Kitchen
If you love your indoor kitchen, the you are really going to love your new outdoor kitchen. Let us create an amazing outdoor kitchen where you'll be able to entertain and dazzle your friends and neighbors.
One of the many benefits to having an outside kitchen is that they will not get ruined by the weather. Yes, your new outdoor kitchen will be able to withstand the elements and last a lifetime. You'll be able to entertain your guests in style this year.
We create everything for your outdoor kitchen. We can complete your outdoor kitchen area with a sink, grill or anything else that you can think of. Make this summer a memorable one by getting your outdoor kitchen installed early enough to enjoy it.
You may want to add an outdoor fireplace to your outdoor kitchen area. We can install those as well. Nothing goes better with an outdoor kitchen than with a fire to keep you warm on those chilly evenings.
If you are interested in custom Outdoor Kitchens please call 760-788-8140 or complete our online request form.