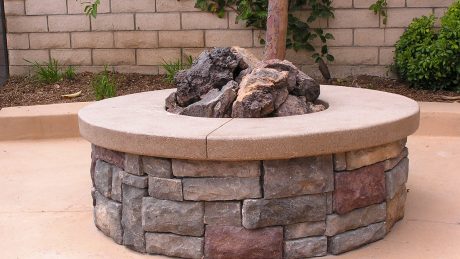 Have you been searching for a way to change the way your deck or patio looks? Have you considered an open-air room? If so, then an outdoor fire pit or freestanding, pot-bellied fireplace called a chiminea can create a cozy, warm room that you can enjoy even in the harshest winter conditions.
Fire Pits Can Be Used Anywhere and Bring A Beautiful Look To Any Home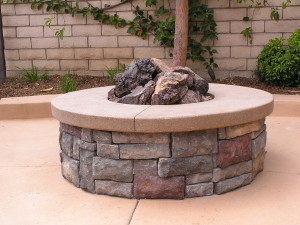 The great thing about fire pits is they are great gathering places. A fire pit or fire ring is a great way to enjoy the outdoors year round and gather friends and family.
Fire pits are so good because you can put them anywhere you want – patio, deck or a sheltered courtyard. In simple terms, wherever your group of friends want to hang out, you can move your fit pit to.
Another great thing about fit pits is that they make most any landscape design look flawless. The reason is that they can be found in an array of natural materials:
Colored concrete
Metal
Stone
Tile
By getting a style that's similar to your home's look, you can easily blend it into the existing landscape and give it a relaxed look.
Not only do they come in various materials, they can be found in different designs and shapes – traditional rock fire pits and fire pit tables, to name a couple.
Along with that, you can use the fuel that's right for you:
Gel and bio ethanol
Natural gas
Wood
Wood substitutes
10 Helpful Tips To Remember To Get The Most Use Out Of Your Fire Pit Safely
Be sure the fire pit is in level, stable ground
Fire pits need to be placed as far back from combustible materials as they can be
Use well-seasoned, dry firewood
Hardwoods like ash, hickory, madrone and maple provide a cleaner burn than softwoods like cedar, fir and pine
If you want smoke-free burning, go with natural gas
Use wood substitutes like compressed sawdust-comprised logs or wax-based logs to decrease the possibility for sparks and pollution
Compressed logs can be comprised of molasses, recycled coffee grounds and some wax, which provides a taller, natural flame with a slight sweet scent to it (not a chemical one)
Make sure you observe fire ordinances; never use fire pits on windy days or days that have been designed no-burn days
Always have a garden hose or fire extinguisher handy
Do not ever leave your fire pit unattended or overfill it
Why Should You Choose A Fire Pit
When you live in an apartment or condo, having a log fire is next to impossible. However, a gel-fueled fire pit makes it possible for you to have a "fire" on your patio. They're also ideal for patios, porches, decks, gazebos and balconies due to their "no mess, no fuss" feature. They are a great way to have a fire whenever you want.
So, sit back, have a cook-out, roast some marshmallows and gab around the fire pit. Or, just make it a romantic night out, extending those warmer months just a little longer.