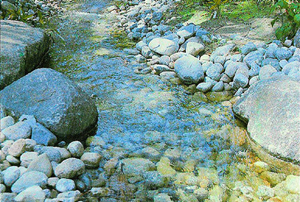 Water rates are increasing all over California, due to our state's rapidly increasing populace putting even more needs on our existing water supplies. Cities and counties are cracking down, issuing new laws and policies like the state's Model Water Efficient Landscape Ordinance  . This regulation planned to promote outdoor watering effectiveness and reduce runoff. Consumers are beginning to see improved water expenses and are being levied fines for water waste more than ever before. Ron Parks, the owner of San Diego lLandcare Systems, Inc. is a certified water manager and irrigation specialist.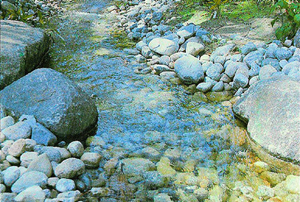 CLCA Certified Water Managers have actually proven they can save water. CLCA Certified Water Managers need to pass a written test to become licensed, finish an irrigation audit and show efficiency at required degrees for one year on real landscape websites, prior to achieving complete credentials condition. There are 2 degrees of CLCA Certified Water Managers, Professional and Basic.
Expert-Level: A CLCA Professional Water Manager have to pass the composed test and manage five properties for one year and remain to manage five properties at or below the water budget developed by the CLCA Water Management Efficiency Program.
Basic-Level: A CLCA Water Manager need to pass the written test and manage a minimum of one property for one year and continue to manage a property at or below the landscape water budget plan developed by the CLCA Water Management Efficiency Program.
Numerous Californians over water their landscapes by more than 50 percent, by utilizing smart choice of vegetation, water conserving irrigation methods, and other water conservation strategies, you can cut down the water use in your home by as much as 60 %! That signifies a big savings on water bills, a clear conscience when it comes to environmental responsibility, and best of all, this type of landscape design means the amount of time you'll have to squander on maintaining your landscape will be lowered substantially.  Efficient water management is not only great for the wallet, it improves landscapes for higher pleasure and adds to greater home values.
Your CLCA Certified Water Manager Can Help:.
Improve your landscape: over watering result in weeds, vermins, and plant illness.
Protect your hardscape: fences, concrete, asphalt, etc. erode much faster when subjected to over-spray and runoff.
Save you cash: Water rates just keep going up.
Saving water saves cash.
Hire a CLCA Certified Water Manager Today!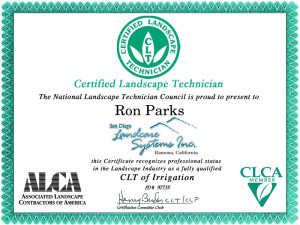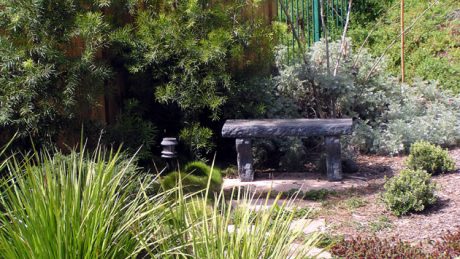 Do you live in the California? Then you must know that how important it is for you to save and conserve water for your future use. Water is a very crucial part of everyone's life. People need water for various reasons and without it life is, undoubtedly, incomplete.  After four years of continuous drought Californians are realizing that their landscaping must change.  Landscapes must use less water through use of more sustainable landscape designs.
At San Diego Landcare Systems, Inc. we have the expertise, certification and have spent over thirty years working as a sustainable landscaping contractor.  We can turn your yard into a beautiful, useful and relaxing oasis that uses very little water.
How To Save Water with Sustainable Landscapes
There are certain ways by which you can save water. You have to make sure that you are following those methods properly for coping up with the drought. Sustainable landscaping is one of the best ways to save some precious water. It also makes your landscape beautiful as well healthy for your living. Some of the ways are –
Limit or Eliminate Grass – Grass is one of the biggest sources of wasting water outdoors. The larger the lawn the more time and water is required for upkeep. You may also want to consider synthetic turf or even grasses that require much less water.
Right Selection of Plants – Selecting the right plant based on their adaptability is very important. That is why drought tolerant plants will always be best for the places like Los Angeles and San Diego. They are resistant to droughts and will not need much water. So, you will need minimal watering for these plants which is a great advantage over the non-native plants. This can result in saving a lot of water.
Mulch – It is good to use mulch wherever possible as it is extremely good for conserving and saving some water significantly. It actually reduces the evaporation of water or moisture from the soil and also reduces the population of unwanted weeds. It thus reduces soil compaction and keeps the temperature of the soil moderate, thus saving a considerable amount of water.
Efficient Irrigation – Many people water their landscape more than what is actually needed. With the help of sustainable landscaping one can reduce the excess need of water from irrigation.
Hire a Sustainable Landscaping Contractor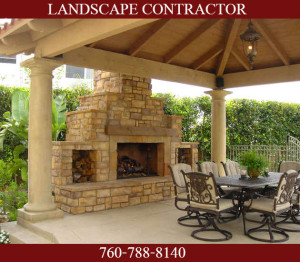 For saving some water you need to call a professional landscape contractor who will help you to get the best out of your landscape while making it fit the climate. Before you hire a professional contractor you have to make sure that you are getting the best. Here are some steps for you to choose a sustainable landscaping contractor –
Reliable and experienced – A reliable and experienced contractor who has worked with many clients can surely guide you in the best way. You will be able to get the most valuable advice from them as they are experienced and also have enough knowledge regarding these. They can guide you properly how you to do sustainable landscaping and save some significant amount of water.
Portfolio – Check the portfolio and pictures of the landscape projects they have already done. This will give you a good idea about how are they going to do. If you like their work then it is good for you and you can surely go ahead and hire them for designing your landscape.
Customer Reviews – Appreciation for the works are often given through feedback from the clients. So, it is must for you to check the reviews and feedback from previous clients. .
Professional Service – Make sure that the service they are providing is enough for you and covers all your needs. The services include many things like – clearing the land, ensuring adequate drainage, proper irrigation system, speciality gardens, safety measures, promoting environmental health and eliminate excess use of water in the landscaping or gardening.
The best way to cover all your bases is by hiring a design & build landscape contractor who can take your project through the entire process from to deign to construction to completion.. Be sure to choose the best San Diego sustainable landscaping contractor for you that will give you the water efficient yard you desire.
Related articles across the web