Monday, 28 September 2015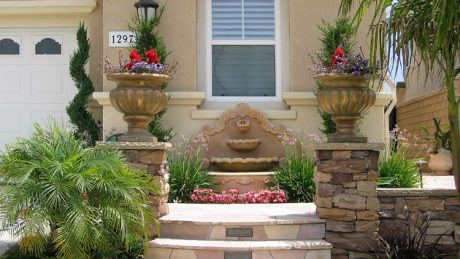 Maximize Your Curb Appeal with These Landscaping Tips
Curb appeal that makes a great first impression to not only you and your neighbors, but also potential home buyers, can increase your chances of selling your home. Maximize your curb appeal by upping your landscape game, to ultimately add value to your home. If you want your home to make a lasting first impression, landscaping is one of the easiest and most affordable ways.
Present a Clear Path
Curb appeal obviously begins at the curb and carries right to the front door. Make sure the entryway to your home is welcoming and clearly defined.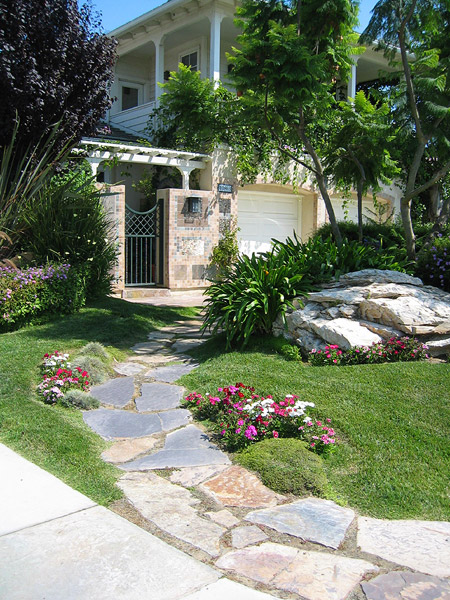 Create a Welcome Landing
Welcome visitors with a warm entrance by creating a comfortable landing. A sitting area, some statuary and even some water features will make your home look inviting and draw in potential buyers.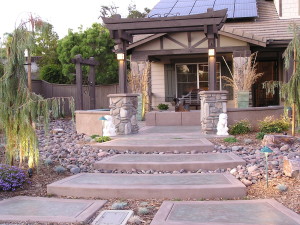 Don't Forget the Front Door
Your home's front entry is the focal point of its curb appeal. Give your front door a blast of color with paint or by installing a custom fiberglass or wood door. Make sure the knob and door fixtures are polished and clean.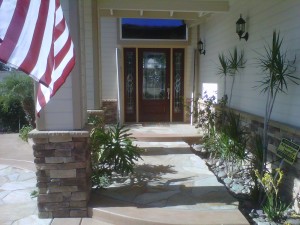 Keep Your Landscape Clean
Your landscaping will get dirty over time, and can result in an unkempt exterior. Keep your landscaping features clean and shiny by hiring a professional to pressure wash your sidewalk, driveway and hardscape.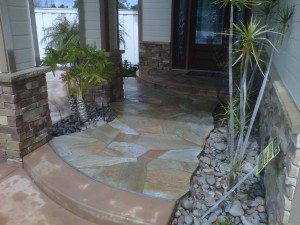 Add Low Voltage Outdoor Lighting
Adding lighting is another great way to increase your home's curb appeal. Use path lights to light the way, create stunning visuals by highlighting a tree or focal point, illuminate street numbers and mount wall lights to give your home an extra glow.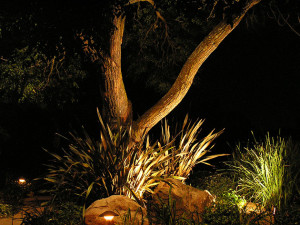 Make Your Entrance Colorful
Plants and shrubs can add instant appeal to a home's curb appeal.  Trees such as a crape myrtle are excellent for San Diego  area homes. They love a hot, sunny climate, can withstand drought and bloom in summer when most trees have ended their show. Look for other plants that are drought tolerant and colorful.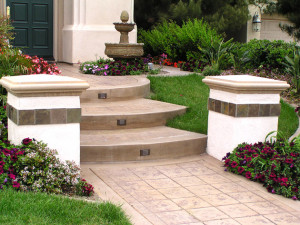 Related articles across the web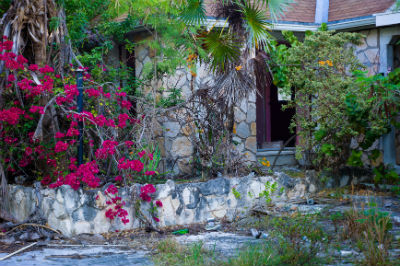 From HouseLogic.com
Make These Landscaping Mistakes and Find Out How Difficult it is to Sell Your Home
Clumsy, neglected, and hodgepodge landscaping not only hurts your home's curb appeal, it can cut the value of your property and make it harder to sell.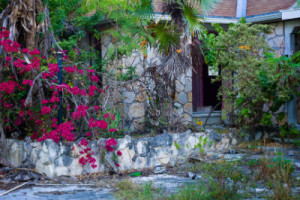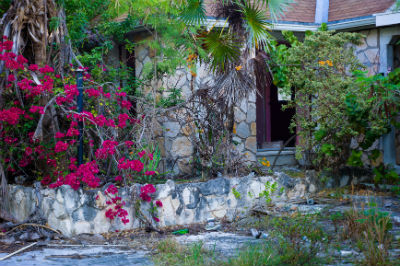 Real estate appraisers say bad landscaping is a buyer turnoff that can increase the number of days a property languishes on the market, which also hurts prices.
"I've been with clients who won't even go into a house because of the bad landscaping outside," said Mack Strickland, a Chester, VA, REALTOR® and appraiser.
Even more important, bad landscaping is a downer that hurts the way you see and enjoy your home.
Don't let bad landscaping happen to you.  Here are the seven landscaping mistakes that bust, rather than boost, your home's curb appeal.
1. Planting Without a Plan
Some landscaping choices, such as a line of begonias, will last a season; others, like trees, can last a lifetime. So, take time to plan and plot a yard that gives you maximum enjoyment and curb appeal.
For the design challenged, landscape designers are worth the investment ($300-$2,500 depending on yard size). They will render elevations of your future yard, and provide plant lists so you can install landscaping yourself.
2. Too Much Togetherness
Yes, planting in clusters looks way better than installing single plants, soldier-like, throughout your yard. But make sure your groups of perennials, shrubs and trees have plenty of room to spread or they will look choked and overgrown. Also, overcrowded landscaping competes with itself for food and water, putting the clusters at risk, especially during drought.
Google how high and wide the mature plant will be and then combine that info with the spacing suggestions on planting labels. At first, garden beds of young plants will look too airy and prairie-like. But within three years, your beds will fill in with room to grow.
Remember: First year it sleeps, second it creeps, third it leaps.
Read the other 5 Landscaping Mistakes at HouseLogic.com
Related articles across the web
Saturday, 25 October 2014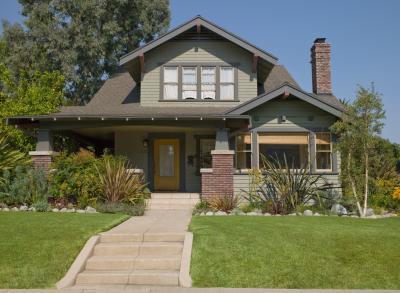 Want to increase your home's value while adding greater functional and entertaining value to your home?  Consider having an exterior or outdoor remodeling.  A San Diego outdoor remodel can give your home and your entire property  a whole new look and feel.  You can even carry look of your interiors right outside. Our landscape design team at San Diego Landcare Systems can help you get the job done right.  We have over 35 years experience in designing and completing remodeling projects.  Meanwhile, here a few good ideas to get your juices flowing.
By Mary Cockrill, SF GATE
Your home's exterior provides a hint of what's waiting inside. An ill-kept or outdated exterior can be an immediate turnoff to guests and potential homebuyers. If this describes your home, then it might be time to make some needed changes. Exterior remodeling projects can make your home warm and inviting, improve curb appeal and increase market value. You don't have to spend a small fortune on exterior updates. Small, budget-friendly changes can also make big improvements. Set a remodeling budget you can live with and get to it.
Clean and Repair: The Start of Your San Diego Outdoor Remodel
Updating your home's exterior begins with cleaning and repairing. A neglected, dirty and cluttered exterior is an eyesore that needs immediate attention. Remove clutter from porches and decks, and clear leaves and other debris out of clogged gutters. Start up a pressure washer to clean the dirt and grime off of exterior walls, windows and porches. Repair any cracked and chipping sidewalks, broken windows, loose bricks and wobbly stair rails. Crumbling concrete and deteriorating bricks can cause safety issues, as well as possibly creating bigger problems if not repaired promptly.
Read the entire article at SF Gate
San Diego Landcare Systems is your one stop shop for landscaping projects. We take you all the way from landscape design to completion.