Monday, 28 September 2015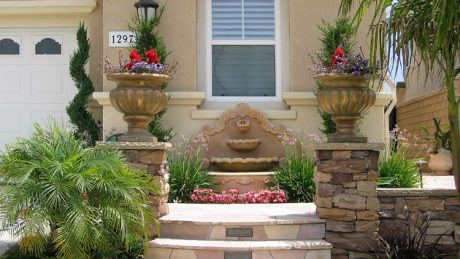 Maximize Your Curb Appeal with These Landscaping Tips
Curb appeal that makes a great first impression to not only you and your neighbors, but also potential home buyers, can increase your chances of selling your home. Maximize your curb appeal by upping your landscape game, to ultimately add value to your home. If you want your home to make a lasting first impression, landscaping is one of the easiest and most affordable ways.
Present a Clear Path
Curb appeal obviously begins at the curb and carries right to the front door. Make sure the entryway to your home is welcoming and clearly defined.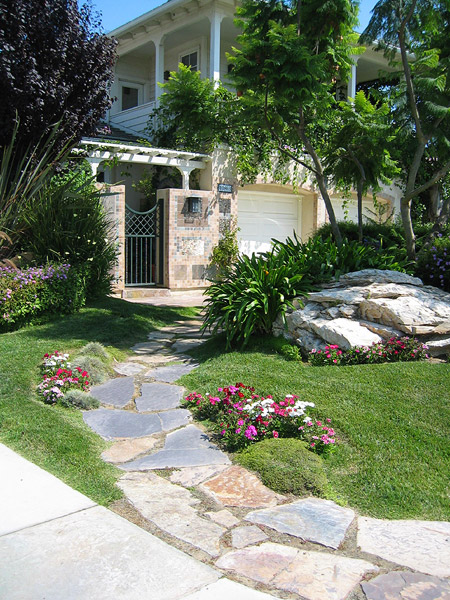 Create a Welcome Landing
Welcome visitors with a warm entrance by creating a comfortable landing. A sitting area, some statuary and even some water features will make your home look inviting and draw in potential buyers.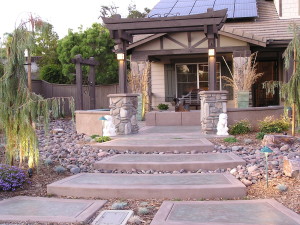 Don't Forget the Front Door
Your home's front entry is the focal point of its curb appeal. Give your front door a blast of color with paint or by installing a custom fiberglass or wood door. Make sure the knob and door fixtures are polished and clean.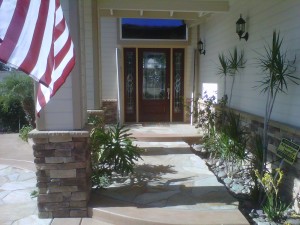 Keep Your Landscape Clean
Your landscaping will get dirty over time, and can result in an unkempt exterior. Keep your landscaping features clean and shiny by hiring a professional to pressure wash your sidewalk, driveway and hardscape.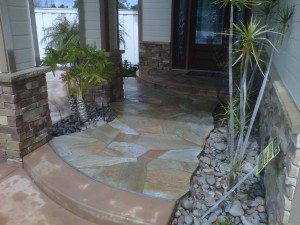 Add Low Voltage Outdoor Lighting
Adding lighting is another great way to increase your home's curb appeal. Use path lights to light the way, create stunning visuals by highlighting a tree or focal point, illuminate street numbers and mount wall lights to give your home an extra glow.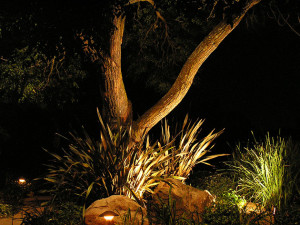 Make Your Entrance Colorful
Plants and shrubs can add instant appeal to a home's curb appeal.  Trees such as a crape myrtle are excellent for San Diego  area homes. They love a hot, sunny climate, can withstand drought and bloom in summer when most trees have ended their show. Look for other plants that are drought tolerant and colorful.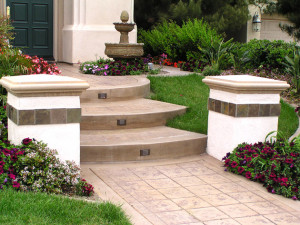 Related articles across the web