Saturday, 20 December 2014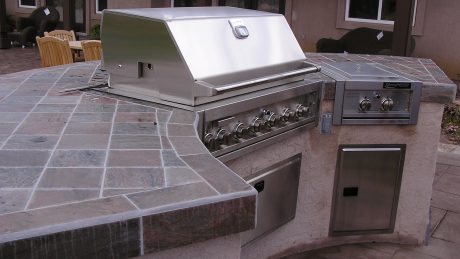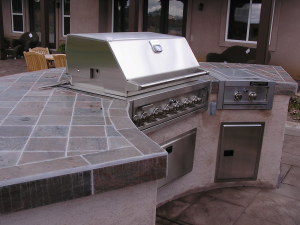 There is nothing quite like gathering outdoors with friends and family around a backyard grill or  BBQ pit.  Whether it is the aroma of steaks on the grill or a slab of ribs smoking in the BBQ, cooking outdoors can be a lot of fun. and really add to your overall San Diego outdoor living experience. Why not enhance the experience with a custom made BBQ island?  A San Diego landscape designer can design and build one that is not only a perfect fit for your yard, but also one that meets all your requirements for cooking, entertainment and storage.
We have come a long way from the old charcoal barbecue grills of yesterday. Today's grills run on  Liquid Propane (LP) and Natural Gas (NG)., but if you still prefer charcoal you can create that alternative on your  BBQ island as an add-on option or as the main fuel source.  Today's grills have side burners, storage area's, deep fryer's, sear zone's, rotisseries, and smoker boxes too.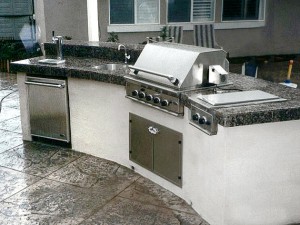 Your BBQ island can be a main focal point for gatherings in your backyard.  It should be designed to reduce trips to the kitchen and to allow the cook to face or be near the guests.  You may want to add a cooler or refrigerator, and a sink to your island so that everything you need for your BBQ island is right there.
BBQ Island Design San Diego
San Diego Landcare Systems in Ramona can design and build any style BBQ Island you can imagine. We can combine your BBQ Island with options of concrete, granite, stone, as well as many different accessories to further customize your outdoor entertaining and cooking needs.  We can match it with the design of your current backyard or include your BBQ island in an entirely new grand design. If you are considering a custom outdoor BBQ Island for your home in San Diego or the surrounding area, give us a call today!
Related articles across the web