Thursday, 24 September 2015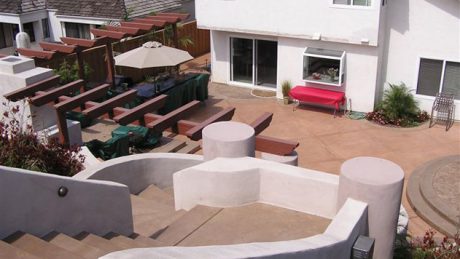 San Diego Landcare Systems is a Design Build landscape construction firm.  We work with you to design and create a landscape that meets and exceeds your expectations.
As a Design Build landscaping company in San Diego we are able to take your project from idea to completion.  We do this with our own landscape designers, installers and contractors.  This way, you the client are only working with one company throughout the process.  For example you may wish to do an entire landscape renovation.  You have decided to add a swimming pool, a new patio with a patio cover, an outdoor kitchen and a new look to your garden area.  We can do it all!  You don't need to hire a swimming pool builder, stone mason, landscape installer, landscape contractor, patio builder etc.
There are some great advantages to working with one company for design and landscape construction.
There is continuity from design to completion.
Scheduling is easier.  Your project will be on time.
Costs are easier to control, saving you money.
Communication with one project manager is much better than communicating with several.
So What is Landscape Construction?
Landscape construction involves two major categories: Hardscapes and Softscapes.
Hardscapes:
Hardscapes are any man-made or non-living fixtures in your landscape.  These include retaining walls, decks, stone pavers, outdoor kitchens, outdoor structures (pergolas, gazebos, cabanas, patio covers), water features (fountains, dry stream beds, waterfalls, swimming pools), fireplaces, outdoor rooms, sitting areas and fencing.
Softscapes:
Softscapes are the live elements of a landscape.  These include shrubs, flowers, lawns, plants and trees.  Softscapes can also include other organic elements such as soil and compost.
Landscape Design lays out a plan for how the landscape project will be built.  It shows location of the various elements and how each is to be arranged. Landscape designers use form, texture, line, scale, balance and color in order to create a functional. pleasing outdoor space.
Landscape Construction is the actual building and landscaping installation of the project.  Landscaping projects can be a single item like a fire pit or sitting area to a complete yard makeover.  Construction includes the building of pathways, flower beds, walls, restructuring the topography, and all structural design from outdoor kitchens to garden ponds, patios, swimming pools, decks and more.
Related articles across the web