Thursday, 31 December 2015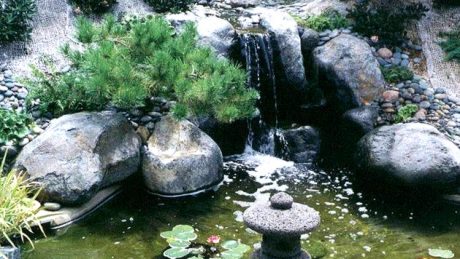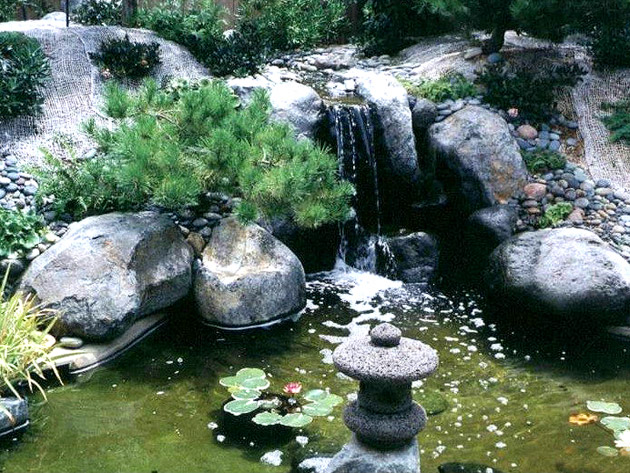 Water gardens or garden pools have become one of the most popular water features of landscape design in the United States. Water gardens are visually relaxing and seem to connect folks to nature. The aesthetic value of water gardens is enhanced by the almost limitless range of design and planting options that make each one a distinct and personal creation.
The place of the water garden is important to its ecology and maintenance, as well as to your enjoyment of it. Sunlight is needed for plant photosynthesis. Plants are important to the water garden's ecology due to the fact that they produce oxygen, get rid of and recycle nutrients, and offer shade and concealing places for fish and other aquatic residents. A water garden needs to be placed in a location that will receive a minimum of 6 hours of sunshine each day.
However, direct sun at mid-day throughout the warmest months can cause overheating in shallow pools. Locating the water garden so that it can be seen from your house will enhance your enjoyment and enable you to monitor it. You will be able to manage access to the water garden to make sure of the safety of children. An great view of the water garden will likewise help you identify undesirable visitors such as predators.
Water gardens must not be located over utility services. Contact energy bill companies for the location of underground lines. Water gardens should not be located directly under trees since roots hamper excavation and may cause structural damage later.Also leaves foul up the water and over-hanging branches might drop hazardous compounds into the water garden.
The depth of a water garden depends on design and local climate. Many year-round outdoor water gardens have an area a minimum of 3 or 4 feet deep that does not freeze in the winter and offers fish a cool retreat throughout hot weather. Big koi carp, in particular, have the tendency to lose color and end up being stressed out if they do not have a cool location to stay during heat.
Constructing Water Gardens
Building of a water garden can be easy or complex. Water gardens built of fiberglass or concrete take considerable design ability. Earthen and plastic liner pools need less building skills or experience.
Many commercial companies selling water garden equipment offer consulting services on design, building and maintenance. Use your own knowledge and imagination to design a water garden reflecting your creativity and taste.
Water gardens can be fairly expensive to construct and maintain. The cost of design differs with size and the products that are used, however it can range from a few hundred dollars to thousands of dollars. Design plans should be reviewed by local government agencies to guarantee that the proposed pool abides by all building regulations.
Water gardens may be irregular or geometric in shape. Irregularly shaped water gardens have a natural appearance, while the geometric shapes appear more formal. Prior to you beginning construction, try setting out possible water garden designs using a garden hose or rope.
Whether your water garden is a plastic tub or a visual marvel, excellent water quality is important. Poor quality water makes the water garden less attractive and can damage fish and plants. Once the essentials of water quality are known, maintenance will be reduced to a minimum.
The first consideration is a supply of good quality water to fill the pool. The most common sources are city water and well water. Surface area water from a creek or pond is not recommended as it might include contaminants, sickness and wild fish, any of which might damage the water garden's ecosystem. If city water is utilized it has to be dechlorinated before adding fish and plants.
One common error is stocking a lot of fish. A water garden is suitable for fish just as long as it can provide sufficient oxygen and disintegrate the wastes produced. The variety of fish the water garden can support depends upon factors such as the size of the water garden, size of the fish, temperature level, amount of sunshine the water garden gets, whether or not aeration is supplied, and how well the natural or artificial filtration system removes wastes.
A water garden is a remarkable way to take pleasure in the natural beauty of water plants and animals and acquire a better understanding of the complexities of aquatic environments. Designing the water garden and its environments is an outlet for creative expression and enables metropolitan dwellers to add a peaceful, natural environment to their yards.