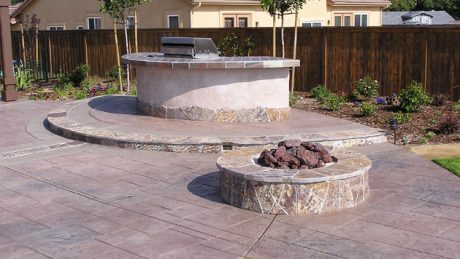 Hardscaping stands for non-living or hard elements, which includes walkways, decks or even ornamental features.
Hardscaping in Garden Design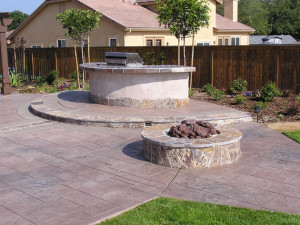 Hardscapes could be informal or formal, according the preference, style of one's home and landscape's surroundings.  In hardscaping, textural options should be considered carefully and is given a lot of importance. However, using a single texture can dull the area and make it lifeless. Even so, cluttering with textures can leave it unattractive and crowded.
So how to work out a balance? It is a good idea to go with no more than 2 – 3 textures or hardscape materials. The ones you choose must be appealing to the eyes and compliment and complete the exteriors of your home. Also, consider the drainage system in place, when you are deciding on hardscape elements.
When you plan well, hardscape gardening improves the appeal of your home, not reduce or impair it.
Popular Hardscape Features
Besides decks, patios, driveways and even outside structures, hardscaping options are many.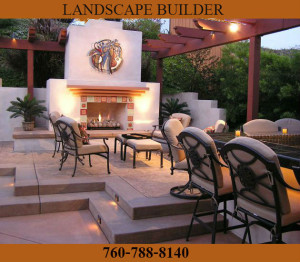 While paths and walkways are the most common elements in the landscape, pavers, bricks, flagstones, woodchips and other hardscape materials are used to design them.
Also, having walls that include concrete blocks, rocks, railroad tiles or the like are often picked as hardscape features.
Finding hardscaping features like stone or wooden steps or other edging materials within the hardscape garden design isn't uncommon.
Other Hardscaping Ideas
When picking hardscape features for your home, their purpose and how they will compliment your home's theme should be considered.  Every landscape will need hardscape elements that are meant for a purpose – the purpose you need them for.
For example: You can pick shredded tires for play areas, as they're soft for kids to play and come in different colors. On the other hand, entertainment or dining areas may need a patio or deck that can hold tables and chairs.
You should also consider backdrops and accessories when picking hardscaping features, as they're very important part of design elements. For example, a cozy bench can lighten a sitting garden and also offer a cozy seating arrangement.
Water features, ornamental or statuary, can also be considered as hardscape elements.
Using backdrops like fences can be added to your hardscaping plans, as can come in handy as gardening aid for climbers.
Bark, pebbles or even mulch are considered hardscape.
Hardscape landscaping is not very difficult. Planning is all it takes and you could compliment and complete any surroundings and improve the appearance of your yard and home.
Related articles across the web