What Do Landscape Contractors Do?
Landscape contractors execute yard, garden and hardscaping strategies that have been drawn up by a landscape designer or landscape architect.. Some landscape contractors like San Diego Landcare Systems, Inc. may also provide design services in-house. After the landscape has actually been set up, landscape gardeners can make changes, maintain plantings, care for weeds and insects, and carry out other tasks to keep the scheme looking its best. A licensed landscape contractor in San Diego ought to have detailed understanding of area weather conditions and climate trends or conditions, and she or he can choose plants and materials that are well-suited to the California landscape. Residential landscape contractors also have many of the exact same basic responsibilities as landscape builders, including arranging for construction authorizations, hiring subcontractors and ensuring that designs adhere to building regulations.
Design and Build Landscape Contractors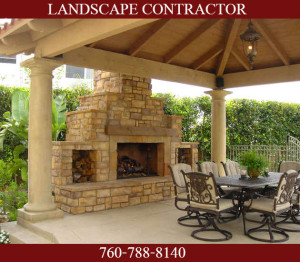 The design build landscape contractor does precisely what it sounds like. They may make use of an in-house or independent landscape designer or landscape architect to create the plan.   Skillful landscape design and landscape construction can conserve energy, ensure the right plant is picked for the right location, and continue to pay you dividends. Whether setting up a small garden, or your overall landscape, building a deck, patio area, swimming pool or retaining wall, the design and build landscape contractor does it all!
Property owners that are aiming to get a landscape task under way should consider a design & build landscape contractor.because they can simplify or streamline the the process. Utilizing a design-build service has many benefits. Design-build companies such as San Diego Landcare Systems, Inc. are landscape contractors with a landscape designer  on staff, who package a design service with construction and installation.
Benefits of Hiring a Design and Build Landscaping Contractor
One obvious advantage of the design-build procedure is that the customer works with one company for all stages and aspects of the landscape project. This means that your task might move quicker from idea to completion than if you had worked with a separate design company and landscape installation company; there is some effectiveness for simply working with just one company that can manage the project from start to finish.
A design-build firm rolls the design services and construction into the complete job expense. The design cost is usually listed as a lump sum in a line-item estimate for the work.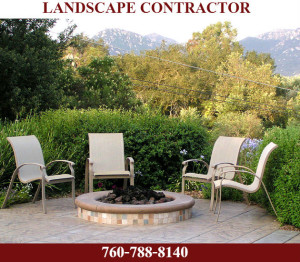 Landscaping companies are typically owned and run by licensed landscape professionals who have years of experience installing landscapes. They are well versed in efficient building procedures and the operations for staging the project installation. They likewise have a wealth of knowledge about the very best building techniques to finish the work.
San Diego Landcare Systems, Inc. provides you with a single point of contact throughout the landscape design and build stages of the project. This minimizes the capacity for mistakes and provides you just a single person to call when you have a concern.
Design construct ion tasks can be finished in a much shorter amount of time since: bid time is reduced, scheduling for the task can begin prior to design completion, potential construction problems are uncovered early and boosted communication keeps everything moving.
The design build technique helps to get rid of ambiguity that might arise in material and construction requirements. Given that the designer, service provider and contractor collaborate, the focus can remain on safeguarding the client's interest.
Utilizing a design-build procedure decreases the design expense for the task, due to the fact that the design is rolled into the total job cost. Moreover, the design-build process makes sure that the whole project cost is estimated early as part of the design stage.
Questions to Ask Prospective Landscaping Companies
How long have you been in the business?
How many of projects like mine have you completed?
Who will we be communicating with on this project?
Are the workers employees or subcontractors?
Can you supply us with references?
Are you and your staff members licensed and insured?
What license(s) do you have?
What other training and associations do you have?
How do you charge, and what does that include?
Can you provide me a written estimate?
Exactly what do your services include?
When can this task get done?
Exactly what occurs when cost surpasses the spending plan?
What about modifications to materials or labor rates?
What will I have to provide?
Are there any essential factors to consider or issues you visualize with this job?
Because of its inherent flexibility, design-build is a great way to take on landscaping projects. By combining design and building experience onto one group, the homeowner realizes the advantages of "one stop shopping" at its finest. San Diego Landcare Systems are your design and build Ramona landscape contractors.