DO YOU NEED THE SERVICE OF A LANDSCAPE DESIGNER IN TIERRANSANTA, CA?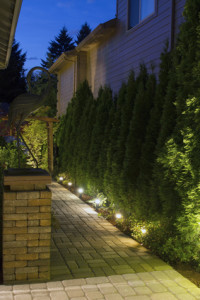 There's plenty of landscape designers out there in Tierransanta, but there's only one that delivers on the level of quality that San Diego Landcare Systems Inc. can provide. Landscaping is a very involved process and you want to ensure that your lawn looks the best it possibly can, as this presentation directly effects the value of your home. Going the do-it-yourself route can seem adventurous and appealing at the time, but these undertakings can end up daunting in scale, consuming vast amounts of your valuable and limited free time. Instead of trying to handle your landscaping yourself, leave that work to the professionals. We guarantee that you will be satisfied with the results that our landscape experts can deliver.
Our professional contractors  can help you with all of your landscaping needs, and are available to answer any questions you might have in the direction that you should take in redoing your landscape. With over 35 years of experience in the Tierransanta area, we provide quality work and make certain to stay on top of all the latest trends so that we can remain completely relevant in the service and styles that are at our disposal. If you happen to have a particular look in mind, our professional designers can help you make that a reality. We will help you select the right materials and find the perfect design for your needs. When you want to see the difference that a professional landscaper can make, give San Diego Landcare Systems a call today.
Tierransanta Landscape Lighting
Improving the lighting outside of your home is a great way to make certain that your beautiful new landscaping is properly illuminated in the most eye-catching of ways. Proper landscape lighting can have a dynamic and attractive effect on the appearance of your lawn at night, transforming shapeless shadow into a precise and fine display of landscaping artistry.
Choosing to go with new landscape lighting not only makes your landscape look great, but has the added benefit of making your home more secure! Deciding to go with new landscape lighting is an easy choice, so give us a call today and see about setting up a free consultation.
Tierransanta Landscape Design
We can offer a wide selection of landscape design and remodeling options that fits within the budget of any of our customers. With a legacy of professional award-winning work, we can provide examples of projects we have conducted in the past, and work with you to find the absolute perfect design for your needs. We'll consult you throughout the process, finding the right building materials, and ensuring that you get exactly what is wanted. Our design professionals can adapt their work to fit your needs and won't rest until you are happy with the end-result.
If you are in need of a Tierransanta Landscaping and Landscape Design Service call us at 760-788-8140 or complete our online request form.