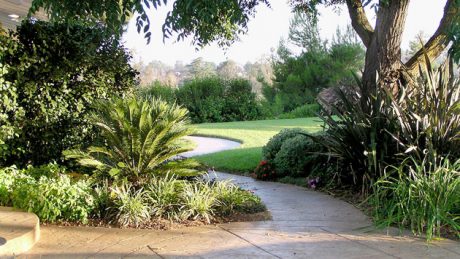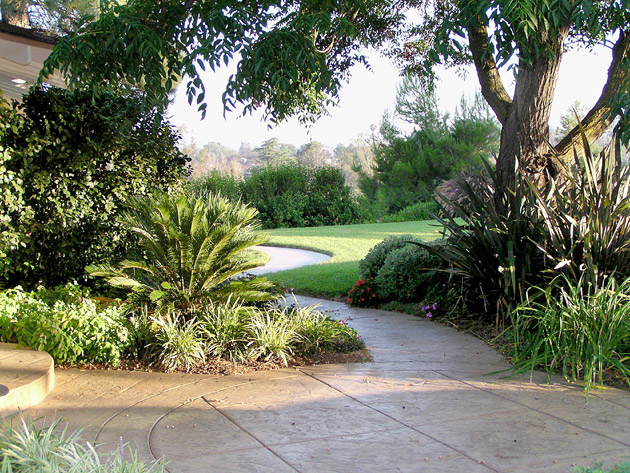 Lawn and garden care can be tough for new homeowners. You've probably admired your neighbors' beautiful landscapes and figured it would be easy for you to start gardening, too. Landscaping can be a rewarding hobby if you learn how to properly maintain your landscape. Learn to avoid the following, very common San Diego landscaping mistakes, and you'll be on your way to having a beautiful yard and landscape.
1. Poor Landscape Design:
Landscape is an investment and statement about you and your home. An experienced landscaping company will listen to your ideas and help you create a landscape blueprint that is attainable, affordable, and realistic
2. Improper Plant Selection:
Tree and shrub selection can make or break the pleasing appearance of a landscape. Use an educated decision when selecting and arranging your plant material. Consider your local climate and day-to-day weather conditions, as well as your home's surrounding aesthetics.
3. Inefficient Soil Preparation:
Do you import a foreign topsoil or amend you native soil? What additives do you apply? Trust an expert landscaper like San Diego Landcare Systems to help you make the right decision and give your new plants the the best start.
4. Adequate Sprinkler Design:
How many control valves will I need? What kind of sprinkler heads should I use? Making sure you have enough, properly spaced sprinklers is imperative to keeping your new lawn fresh and green.
5. Irrigation Scheduling:
Inappropriate Frequency. If you have a sprinkler system, you'll need to make sure you adjust your sprinkler frequency according to local weather patterns. If you plan on watering your garden by hand, you'll need to set yourself a regular water schedule. At San Diego Landcare Systems, we'll help you install and maintain your new landscape.
6. Fertilizer Application/Product:
Without proper knowledge, it can be easy to misuse or improperly apply fertilizer. A landscaping specialist can help you understand the best type of fertilizer for the plants in your yard.
7. Wasted Time Weed Control:
Are you spending hours in the garden pulling weeds? Learn about modern weed control with herbicides and mulching. Save time and energy, and spend more time enjoying your beautiful San Diego landscape.
8. Unsafe Pesticide Use:
When should I use pesticides? What alternatives do I have? There are several risks to using pesticides, but also several benefits if used properly. Trust a professional landscaper to help you learn the pros and cons of using pesticides on your San Diego Landscape.
9. Destructive Pruning:
Don't destroy the natural beauty of your trees and shrubs. Learn when to shear and selectively target prune, how to make large cuts, and when it might be time to hire a professional. Landscape design is an investment, so make sure you invest the proper care.
10. Lawn Mowing Techniques:
Yes, believe it or not, there are tips to learn for mowing your lawn. Mowing patterns, cutting blade height, and soil moisture content all play into how well your yard will look after you've mowed the lawn.
San Diego Landcare Systems is your one stop shop for landscaping projects. We take you all the way from lanscape design to completion.
Related articles across the web
Tuesday, 16 September 2014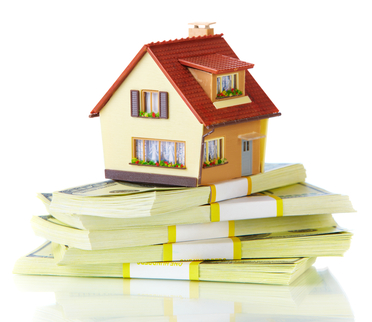 Borrowers who wanted to update their San Diego landscape were sometimes disappointed when rejected home-equity lines of credit and 2nd home loan loans.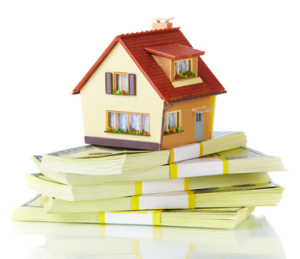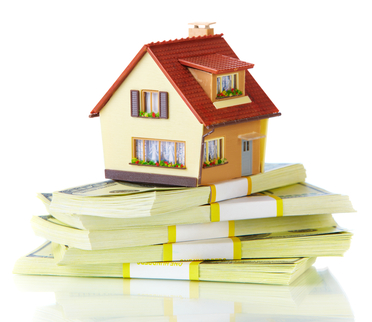 Lenders are now reopening their coffers, which is good information for homeowners who want to start their projects. Bank of America's home-equity originations increased by an 75 percent from the very first quarter of 2013 to the first quarter of 2014.
With a home-equity credit line, borrowers have access to a set credit quantity however only pay interest on the quantity they borrowed. Rate of interest are tied to the prime rate and differ.
On a set rate loan, the rate is secured and the borrower pays interest on the complete amount.
Wells Fargo, the largest home-equity lender, had a sharp increase in equity lending in 2013 and volumes are anticipated to continue to rise, states Brad Blackwell, executive vice president at Wells Fargo Home Mortgage.
Both Wells Fargo and Bank of America will extend credit as much as a maximum 85 percent of home value, that includes both primary and secondary home loans. However to get that percentage, it takes a credit score in the high 700s.
The home enhancement market peaked in 2007 however saw steep decreases with 2011, according to a report by Remodeling Futures Program at Harvard. The program director states there's bottled-up need.
When thinking about a credit line watch for a clause that enables the lender to cut off access if your credit score falls.
Compare more than rates. Bank of America doesn't pass mortgage taxes, closing costs or annual costs to home-equity buyers, but other lenders do.
Arrange to obtain now. Service providers will be busier next year as renovation activity boosts.
Loans For San Diego Landscape Projects
Considering that you have a relatively firm cost for the San Diego landscape, you could go with a set rate
Home Equity Loan
. By doing this, there will be not a surprises with interest rate modifications.
Home enhancements are considered capital improvements. Therefore no taxes have to be paid on task expenses.
Equity Loan and Home Value
Landscaping can be expensive. In addition, it usually will cost more than you believe. Nevertheless, it is worth it to make this financial investment in your home. Not just will you enjoy it yourselves, but also includes significant value to your house.
Recently there was a research study done by
Money Magazine
and the
American Society of Landscape Architects
. It was figured out that a house owner will certainly get 100 % to 200 % of his investment back upon offering the house. This appears to be at the higher end when natural stone product and services are used in areas such as pathways and patio areas.
As an example, if you were to install a patio with concrete that cost $5000, this amount would be added on to the value of your house. However, if your patio was constructed of a natural stone such as bluestone, and it cost $12,000, the quantity added to your home value would be $24,000.
Related articles across the web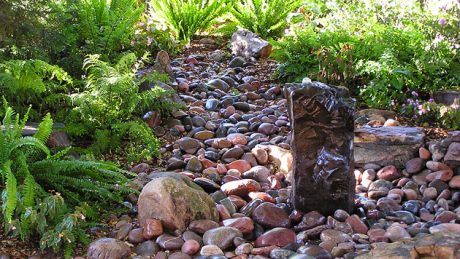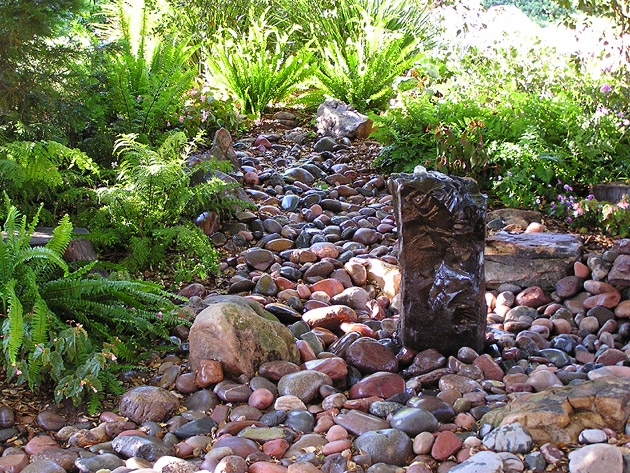 Did you know that landscape irrigation is accountable for up to 50% of your household water use? An average sized residential lot consumes over 40,000 gallons of water for its landscape each month (enough to fill a swimming pool). You can cut the water usage of your landscape by up to 75% by following these water saving landscape tips.
Water Saving Landscape Tips
Use organic mulch in bedding areas.
Aerate and top dress lawns.
Inexpensive soaker hoses ooze water through thousands of tiny pores all along the length of rubber tubing. Snaked through shrubbery and hooked up to a timer set for early morning watering, they can cut water use by up to 70 percent over conventional sprinklers.
Convert sprinkler systems to drip and low gallon systems, and install moisture sensors.
Set your sprinklers so that they are not spraying the sidewalk or driveway. Not only does that waste water, it can also wash polluting fertilizers and pesticides into streets and sewer systems.
Follow proper irrigation schedules.
Plant at least one tree in your yard—for shade, for beauty, and for posterity.
Use drought-tolerant plants.
Group plants with similar water needs together to
get the most out of your watering
Direct gutter downspouts and the water drain line from your air conditioner to a flower bed, tree base or your lawn.
For more information on water saving landscape see our articles on Xeriscaping and Sustainable Landscaping. With proper knowledge and training, it's very easy to maintain a landscape filled with healthy trees, grass, and flowers. A professional landscaper like San Diego Landcare Systems  in Ramna can help you build a beautiful landscape for you San Diego home and save you money in the process.
---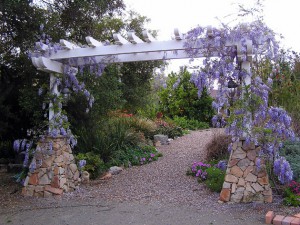 Visit our landscaping gallery for more San Diego
landscaping and irrigation inspiration.
Related articles across the web