ARE YOU LOOKING FOR THE SERVICE OF A SOLANA BEACH LANDSCAPE DESIGN CONTRACTOR?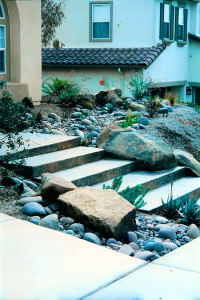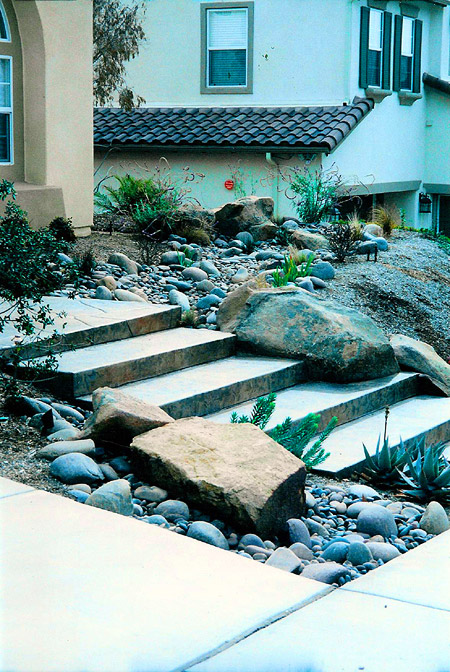 When it is time to improve the look of your home's landscape, you need to consider getting the service of the award-winning professional landscape designers at San Diego Landcare Systems Inc. A landscape designing professional is able to make a considerable difference in achieving the look that you've always dreamed of for your yard. We know what it takes to create a design that has both appealing form and function, and compliments the design aesthetic of your home. With the help of a professional landscape designer, achieving the dream landscape that you have always wanted can be made easy.
Our professional contractors can help you with all of your landscaping needs, and are available to answer any questions you might have in the direction that you should take in redoing your landscape. With over 35 years of experience in the Solana Beach area, we provide quality work and make certain to stay on top of all the latest trends so that we can remain completely relevant in the service and styles that are at our disposal. If you happen to have a particular look in mind, our professional designers can help you make that a reality. We will help you select the right materials and find the perfect design for your needs. When you want to see the difference that a professional landscaper can make, give San Diego Landcare Systems a call today.
Solana Beach Landscape Designs
When you get the service of our landscape design experts they will be able to work with any kind of design that you might have in mind, or help you decide on a look that's perfect for your yard. We have the experience necessary to style to any landscaping trend and make any look you might have in mind a reality for your yard. If there's a look you have in mind we will be able to help create a version tailored to your tastes and the needs of your own yard. We make certain to use the best quality building materials and will work with you every step of the way to make certain that you are being provided with the results that you want. There are no landscaping designs that we cannot handle, and with over 35 years of area experience, we will be able to produce results that set us apart from the competition. When you're ready to experience a new landscape design, give us a call!
Solana Beach Outdoor Kitchens
If you enjoy cooking then you will love cooking outdoors in your brand new outdoor kitchen. Including an outdoor kitchen in your backyard adds more functional space and boosts the value of your home in the process. If you regularly host gatherings or simply enjoy cooking, an outdoor kitchen will add a new experience that will have you looking forward to hosting your next big gathering or simply cooking for your family outside. We can help you choose the perfect outdoor kitchen for the look and feel of your yard, and have you appreciating your landscape more than ever before by spending more quality time outside.
If you are in need of a Solana Beach Landscaping and Landscape Design Service call us at 760-788-8140 or complete our online request form.