ARE YOU IN NEED OF A LANDSCAPE DESIGN CONTRACTOR IN SCRIPPS RANCH, CA?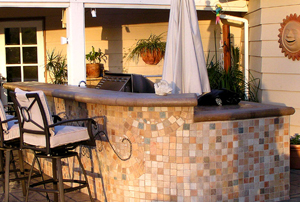 There's plenty of landscape designers out there in Scripps Ranch, but there's only one that delivers on the level of quality that San Diego Landcare Systems Inc. can provide. Landscaping is a very involved process and you want to ensure that your lawn looks the best it possibly can, as this presentation directly effects the value of your home. Going the do-it-yourself route can seem adventurous and appealing at the time, but these undertakings can end up daunting in scale, consuming vast amounts of your valuable and limited free time. Instead of trying to handle your landscaping yourself, leave that work to the professionals. We guarantee that you will be satisfied with the results that our landscape experts can deliver.
With over 35 years of experience serving the San Diego area, as certified contractors with award-winning designs, we are proud of the legacy that we have established. We are wholly committed to providing the utmost best in customer service and quality landscaping. When you put your trust in San Diego Landcare Systems Inc. you are making a choice you will not regret.
Scripps Ranch Outdoor Kitchens
If you regularly host events at your house, your new outdoor kitchen is sure to be the talk of your next social event. Outdoor kitchens are an excellent choice if you want to enjoy your yard in a new way. Your new outdoor kitchen will have you looking forward to the opportunity to cook and enjoy your next meal.
The professional designers at Landcare Systems Inc. will work with you to find the perfect outdoor kitchen that compliments the design of the rest of your yard. We use only the highest quality materials and are sure we can find the perfect outdoor kitchen for your needs, building you a long-lasting and valuable addition to your yard.
Scripps Ranch Landscape Lighting
Improving the lighting outside of your home is a great way to make certain that your beautiful new landscaping is properly illuminated in the most eye-catching of ways. Proper landscape lighting can have a dynamic and attractive effect on the appearance of your lawn at night, transforming shapeless shadow into a precise and fine display of landscaping artistry.
Choosing to go with new landscape lighting not only makes your landscape look great, but has the added benefit of making your home more secure! Deciding to go with new landscape lighting is an easy choice, so give us a call today and see about setting up a free consultation.
If you are looking for a Scripps Ranch landscaping company, give us a call at 760-788-8140 or complete our online request form.