Do You Need A Reputable & Honest Landscape Contractor In San Marcos, CA?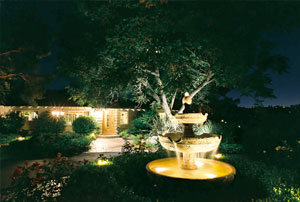 There's a much better way to find a San Marcos landscape contractor than just strolling through your city. You need to call on San Diego Landcare Systems for all of your landscaping needs. We can build your dream outdoor additions as our team is the most reliable and honest contractors in the area. Call today for a free estimate and start living with a more exciting outdoor area.
San Marcos Gated Entryways
When it comes to building your gated entryway, you'll need the assistance of a seasonal builder that can get the job done without you worrying about how and when it's going to get built. We add better peace of mind to both you and your family members.
Stop giving access to burglars. If you're looking to add a safer way to enter and exit your driveway, then a gated entryway is the way route to go. A gated entryway will prevent your home from being burglarized which means that your home will have more adder security.
Security is a must these days. Home invasions were up last year in the San Marcos area. If you want to keep you and your family safe without always having to worry about becoming a victim, then call us.
San Marcos Outdoor Kitchens
When searching for a San Marcos landscape contractor to build your outdoor kitchen, then contact the experts. We have been the ones responsible for creating wonderful outdoor additions in the San Marcos area.
What can an outdoor kitchen do for you? Well an outdoor kitchen can remove the need for extra storage in your indoor kitchen. If you're always trying to shove your pots and pans in cramped areas, then now you won't have to any longer.
Why fight for more storage when you can have an outdoor area with a lot of storage? An outdoor kitchen has lots of space which makes it a lot more easier for you to cook and keep organized. An organized outdoor kitchen is a functional kitchen.
San Marcos Landscape Lighting
Lighting creates a better illuminated space for viewing your landscaping. Why put all that time and effort into planting when you can't even enjoy it at night? Your home deserves to be the center of attention so give it what it needs with landscape lighting.
Another positive attribute about landscape lighting is that it can highlight your walkway and paths to your home that are normally hard to access when it's dark outside. A darkened path poses dangers as it's hard to see where you're going and any obstructions.
Get your landscape lighting from the lighting experts themselves. San Diego Landcare Systems can have your outdoor lighting installed so that you and your family will be able to better enjoy your outdoors at night. Don't wait any longer, give us a call today to see how your San Marcos landscape contractor can brighten up your day.
[footbridge_recent_articles]
If you are looking for a San Marcos Landscaping company, please call 760-788-8140 or complete our online request form.