San Diego Landscape Design & Landscaping Company
For over 35 years, San Diego Landcare Systems has been developing upscale and stylish backyard landscaping solutions for our clients throughout San Diego, CA. As a "design and build" landscaper, we work closely with each of our clients throughout the entire remodeling process, to ensure that the project stays within budget and is completed on time. Let us be your preferred Landscaping Contractor!
San Diego Landscape Design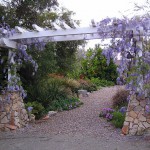 Now you can enjoy the open air in luxury and style with our complete outdoor room construction package. There are countless options when it comes to designing your landscape, from bold and colorful gardens to beautiful wooden decks for relaxing and entertaining. Let us create a custom backyard experience for you, featuring plans, fountains, and pathways!
San Diego Outdoor Kitchens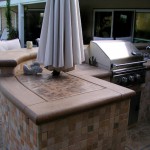 The professional landscapers can build you the outdoor kitchen of your dreams. We'll take a look at your design ideas and inspiration and help you design a blueprint for an outdoor space that combines food preparation space, sinks, and grilling areas with plenty of seating spacing for guests. When you're looking to make a big impact in your San Diego backyard, give us a call!
Zip Codes We Provide Landscaping in San Diego, CA:
92101, 92102, 92103, 92104, 92105, 92106, 92107, 92108, 92109, 92110, 92111, 92113, 92114, 92115, 92116, 92117, 92118, 92119, 92120, 92121, 92122, 92123, 92124, 92125, 92126, 92127, 92128, 92129, 92130, 92131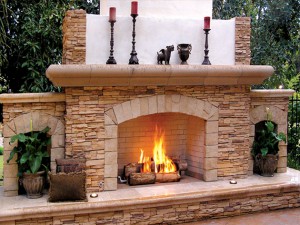 Click to view our landscaping project gallery.
[footbridge_recent_articles]
San Diego Landcare Systems is Rated:5 /5
based on these 4 happy customer reviews.
---
"Hi, my name is Ralph Merten. My wife and I Recently moved into a home at the Country Estates in Ramona. We had some landscape ideas for our back yard to make it more useful and entertaining. I started the project on my own and as we all know, the ground here is literally like rock. We went to home shows, registered and had them all over for estimates. Some quotes were out the door, as others were priced lower, Ron Parks from Landscape Systems Inc. was within my budget and also offered seniors discount and local discount. You see Ron lives in our community and worked with us as Ramonians, with discounts. Once contract was signed, everything went as clockwork, job came in under estimated time, and the same crew was there from start to finish.

I'm pleased with their pricing quality of work, and friendly yet professional work ethics.

He will be my go to Guy for my next project."

– Mr. Ralph & Merten San Diego, CA | Rated:3 /3
---
"San Diego Landcare helped us flesh out ideas, they made a commitment to build us a great yard, and executed that commitment with great professionalism, with obvious pride and in fine style. We have, and will continue to recommend San Diego Landcare systems to others with great confidence."

– Mr. Jim & Kimberly K. San Diego, CA | Rated:3 /3
---
"Thank you Ron! Your creative use of plant material has turned my standard issue development yard into a beautiful outdoor space. I've also been very pleased with your "plant guarantee". It's inevitable when dealing with many plantings that some won't survive. But your company made certain that replacements were promptly installed. The patio design and construction was excellent and enhances the overall effect of the yard. I will gladly recommend San Diego Landcare Systems for both the quality of work and integrity."

– Mr. Nedra Z. San Diego, CA | Rated:3 /3
---
"We spoke with several landscapers before settling on San Diego Landcare. In addition to landscaping, we wanted to put in a swimming pool and wanted the surrounding landscaping to complement it. Ron had many excellent ideas, but he also took our ideas and created what we feel is our dream yard…we marvel at it almost daily. Many friends and visitors who normally don't remark about landscaping have praised it profusely.

Ron's concepts were very appealing because he is very water-conscious. He installed a drip system and timed sprinklers that are sensitive to moisture content and make adjustments for the changing seasons. Ron also has an eye for plant combinations that work together, and he has the ability to envision what things will eventually look like when they mature. His crew was fast, flexible, professional and prompt.

We would heartily recommend Ron to anyone who is looking to create a beautiful yard that is also water wise."

– Mr. Roberty & Cindy K. San Diego, CA | Rated:3 /3
---
If you are looking for a San Diego Landscaping company, please call 760-788-8140 or complete our online request form.