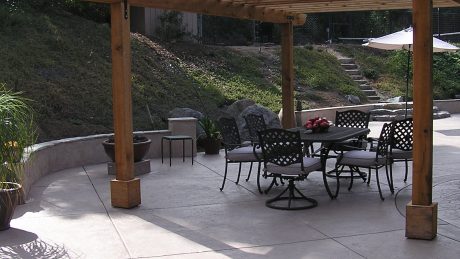 Considering a patio upgrade?
Begin by doing everything you can to bring the outdoors in with upgrades like bigger windows, French doors, and window coverings such as Roman shades or plantation shutters that permit you to maximize light and sight lines. Then begin planning ways to bring the indoors out with patio furniture that's sturdy and trendy adequate to attract you out to the patio.
Among the most efficient ways to bring in the perception of more area to your home is to create an outdoor living space that looks like an extension of your house. To produce that illusion, a patio cover is vital. It adds months of access to your brand-new outdoor area, and actually helps to safeguard those brand-new furnishings.  Here is an article we thought you might enjoy if you are thinking about a patio cover.  You might also give us a call and tell us what you hope to do.  We can design, build and install the perfect patio cover for you at San Diego Landcare Systems.
A Patio Cover Provides Shade and so Much More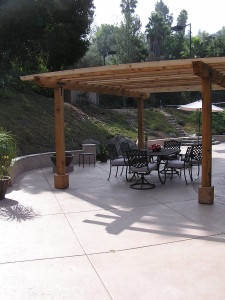 You might be thinking about adding a patio cover to protect you from the sun.
But shade isn't the only reason for a patio cover. You might want one to give you more privacy, to shield you and your outdoor furniture from rain and to expand your living area outdoors.
The right patio cover can do all that and more. But it takes planning, and you have to decide whether you want to have one built by a professional or do it yourself.
A first step is to be sure it's permissible to have such a cover.
If you are in a homeowners association, call to find out if there are limitations. You also need to check with your local government's building department, which can tell you whether you can build on the site and what guidelines you must follow.
In many cases, construction of a patio cover requires a construction permit, approval of the plans by the building department and inspections by local government personnel.
Don't let all this scare you. If millions of people have done it, so can you. Here's a rundown of what to consider.  Click Here