North Park Landscape Design Contractor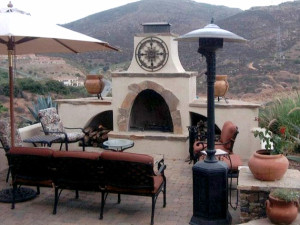 It's not a big surprise that the San Diego Landcare Systems, Inc. name is synonymous with the top choice for North Park landscape design contractor services. We have worked hard over the past 35 + years to establish ourselves as the pros who can get the job done for you. Our award-winning service speaks for itself.
Have you ever imagined just how nice the outside of your home could look? Or are you the type of homeowner who just never thought anything could be done with their yard? We have worked with all types of customers throughout the years and decades.
Some homeowners know exactly what they want; we are merely there to make their visions a reality. Other people haven't a clue and that's fine too. Creative design with an attention to detail is what we do. Give us the opportunity to meet with you and show you what we can do for the exterior of your home.
North Park Landscape Designs
The great thing about working with a professional team like the crew here at San Diego Landcare Systems, Inc. is that you don't have to have anything in mind. Creative design is what we excel at. Too often though we see people choose companies that cut corners and lack the training needed to carry out superior landscaping.
When it comes to beautifying your home you should never settle for less than the best. We have never met someone who was happy with the outcome when they settled for a less than professional company. But we sure have earned a lot of fix-it work as a result from companies like that. Don't gamble with your home and landscaping.
North Park Outdoor Kitchens
One of the most popular service requests we get is for North Park outdoor kitchens. It is no wonder why. We live in a beautiful area of a beautiful state – and one that you can be outdoors all year long. Entertaining outdoors is one of the greatest ways to have the best of both worlds; fun in the sun with family and friends.
Don't ruin the event by having to spend your entire time inside cooking. Create an outdoor setting where everyone can socialize and nothing gets missed. And let our expert team be the ones to make that happen for you.
We can't get started until you contact us. We look forward to meeting with you and showing you all the amazing options you have. Contact us today so we can start work as your North Park landscape design contractor.
North Park Reviews
[rich_testimonials]
Recent Articles
[footbridge_recent_articles]
If you are looking for a North Park Landscaping company, please call 760-788-8140 or complete our online request form.