Normal Heights Landscape Design Contractor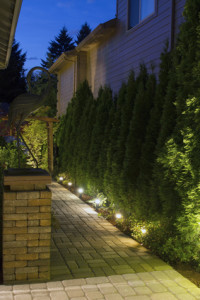 Choosing the right Normal Heights landscape design contractor is a perfect way to make the outside of your home look as amazing as the inside. You have worked hard to make your home's interior look the way you want so why not focus on the outside now. When you can trust in the experts like our award-winning team at San Diego Landcare Systems, Inc. then you can be sure you will love the final outcome.
We have over 35 years of experience in making the outside of local homes and businesses look impressive and eye catching. More than likely you have already seen and admired our work you just didn't realize it. Now let us work with you to show you what we can do for you.
We walk each client through the process every step of the way. This means we show you all of you possible options and help you make important choices. We can easily design something you never thought possible for your yard while still keeping with your unique style and taste. Let us show you what our design team can come up with.
Normal Heights Landscape Designs
Maybe you already have a look in mind. Or maybe you don't have a clue. Maybe you never even thought your yard was possibly able to be transformed into a thing of beauty. Well we can help with any and all of those situations.
When it comes to the San Diego Landcare Systems, Inc. name we are known for being the best all around. This means the best in design, quality workmanship, products, customer care and unbeatable pricing. While other companies cut corners to increase their profit margins, we care only about doing the best job possible for you.
Normal Heights Outdoor Kitchens
The recent surge of popularity for Normal Heights Outdoor Kitchens isn't really that big a surprise. Nothing is more enjoyable than being able to entertain and enjoy the outdoors all at the same time. Normal Heights, CA is the perfect spot to enjoy your own back yard – all year long. We make it possible for you to cook, entertain and never miss a minute of it.
Stop trying to cook indoors and miss the socializing going on outside. Let us design the kitchen for your outdoors you thought you could only dream of having. We can make it as basic or as sophisticated as you want. So let's get started today and start making those dreams a reality.
Contact us today for the best in Normal Heights landscape design contractor services.
Normal Heights Reviews
[rich_testimonials]
Recent Articles
[footbridge_recent_articles]
If you are looking for a Normal Heights Landscaping company, please call 760-788-8140 or complete our online request form.