National City Landscape Design Contractor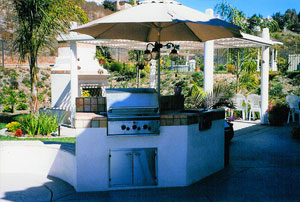 Homeowners spend plenty of time thinking about improving the interior of the home but what about a National City Landscape Design Contractor for the exterior. If you want to improve the curb appeal and increase the value of your property, this is the best way to go. There are a lot of options available for your yard and landscaping.
However, you can't possibly know about all of your options until you work with a true pro in the business. The team here at San Diego Landcare Systems, Inc. is the ideal crew for you. With over 35 years of experience in the business we know what it takes to make our customers happy. We can design something as basic or as elaborate as you like.
Our award-winning team has created looks we know you will love. In fact you have probably seen plenty of our work without even realizing it. Once you see what it is we can do for you, you won't believe you waited so long to make the transformation. No matter what your taste or style is we can create a look to match that.
National City Landscape Designs
Part of what makes us here at San Diego Landcare Systems, Inc. the best team around is our commitment to exceptional customer care. We walk each client through the process from start to finish. We review with you the options available and then work with you to help you make the smartest choices for your wants, needs and budget.
We guarantee you will love the look we create. Even if you don't see the potential your yard has, we do. Let us work our magic and completely makeover your landscaping.
National City Outdoor Kitchens
One of the biggest trends we have seen in years is the National City outdoor kitchens. They are a wonderful way to enjoy the exterior of your home as much as the interior. We live in an area that allows for outdoor cooking all year long, so why not take advantage of it?
There is no reason to have to run back and forth trying to cook inside the home and serve it outside. Plus you don't want to miss out on socializing just because you got stuck cooking. Bring the party and the kitchen together with your outdoor kitchen. We can design a simple or sophisticated one.
Let us show you all the choices available for your kitchen while also showing you how we earned the title of greatest National City landscape design contractor.
National City Reviews
[rich_testimonials]
Recent Articles
[footbridge_recent_articles]
If you are looking for a National City Landscaping company, please call 760-788-8140 or complete our online request form.