A landscape designer, should you hire one? What is your landscaping goal for your San Diego home? Most homeowners have a idea of what they would like their property to look like however the majority of them actually do not have the capability to go from an idea to a design, neither do they know how to efficiently move that design into a eye-catching
garden landscape
.  Becoming a  
DIY landscape designer
 may sound easy enough at first, but there is a lot that goes into proper
landscape planning
. A well-qualified landscape designer can do all that for you and a lot more.
A landscaping designers combine nature and culture to design landscaping plans that focus on both the total design and the specific landscape elements such as plants and structures that go within it.  Modern landscape design bridges landscape architecture with garden design.
An expert landscape designer will ask you what you intend to accomplish and make sure you are satisfied by paying very close attention to your needs. After all it is your dream. The result is to create a remarkable end product from your landscape ideas of stunning design, intelligent use of space, that is not only beautiful, but functional  and sustainable. You will want stellar construction that you can enjoy for a long time.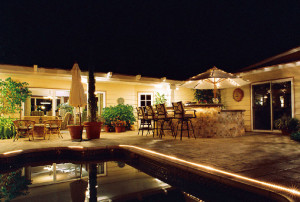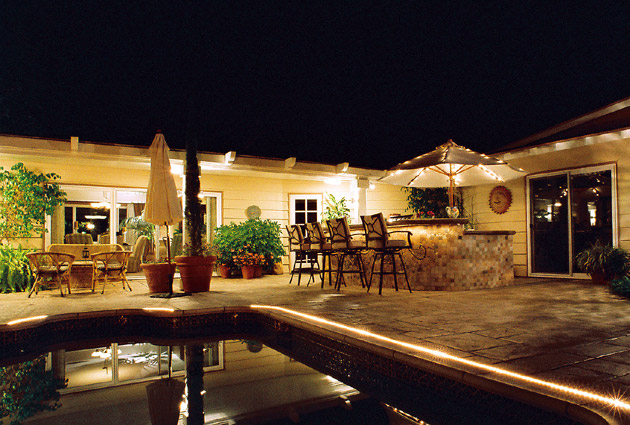 The
landscaping designer
will certainly talk about plant alternatives with you that will compliment those ideas. Some people may wish to have a simple  
landscape
that is low upkeep while others might be interested in a space that would like to attract birds and wildlife to the
garden
. The
landscape designer
will take these ideas and continue them in thoughts as he, or she, considers the residential property all at once.
Recognizing the best way to use the home and yard is a fundamental part of landscaping design.
Significant questions that must be asked include lasting uses for the home. A young couple might like an all-natural garden with very little turf in the short-term, but if they intend to start a household, those future necessities need to also be a concern. Whereas, a more mature couple may look at a low upkeep yard design that they can conveniently manage as they move into their later years.
What a San Diego Landscape Designer Should Consider
A  landscape designer will consider your yard's topography, climate and area. Your designer will need to know what kind of soils and irrigation will be required for your design to work? Your yard will require knowledge of municipal codes and resource codes as well as site drainage and groundwater recharge  particularly if there is much of a hardscape design involved. These would include things such as driveways, patios, decks, pools and even outdoor rooms. The designer should likewise think about your softscape design and offer you sustainable choices for your backyard with native plants that are drought tolerant. and perhaps build in security locations to help protect your home from wildfires.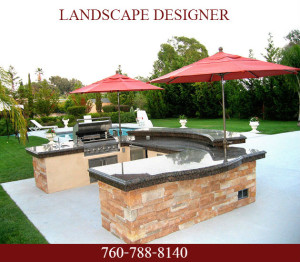 What will be the main
artistic focal points
of your yard?  Will there be a fountain or water feature,
recreational amenities 
such as swimming pool, fire ring, outdoor room or BBQ area?  What types of
outdoor furniture
will be needed and
outdoor lighting
?  Can your landscape designer do all the
landscape contracting
that is necessary to get the job done? All of these are important elements of landscape design that should be addressed early in the process.
Finally, an excellent landscape designer will have a comprehensive understanding concerning plants. Your designer will create plant palettes that will consider colors and plant groupings to give your yard a brilliant look.
New assortments of plants and shrubs come onto the market each year. Often altering choices are difficult to stay on par with and the home owner which shops at the local nursery is extremely unlikely to understand about those brand-new selections and as a result can not take advantage of a few of the characteristics of the new strains. Such points as dwarf dimension, more regular bloom, or much longer bloom times are all crucial when making your landscape choices and a home owner will certainly be unlikely to have the networking to find these worthy, and often uncommon, things for the garden.
So think about speaking with an experienced landscape designer when you are thinking of your
landscaping
. Professional designers can be quite a bargain when considering the cash outlay you might risk by investing thousands of dollars on plants,
landscape construction
and
hardscape
that you are likely to need to complete for your project.  Whereas
landscape design and build companies
can take your project from initial
garden ideas
to completion.

Related articles across the web
San Diego Landcare Systems is your one stop shop for landscaping projects. We take you all the way from lanscape design to completion.