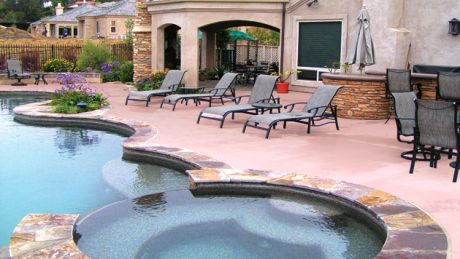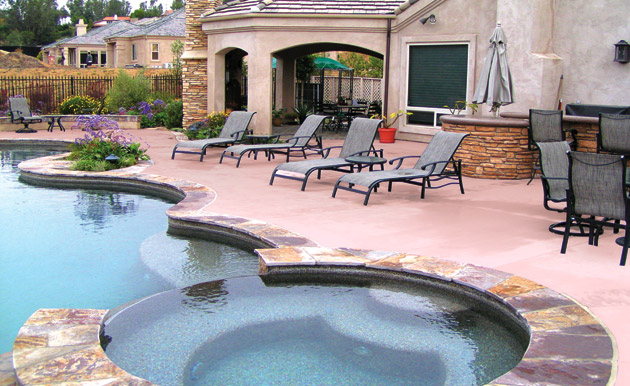 The average residential swimming pool contains between 18,000 and 20,000 gallons of water and will lose about 2 inches per week solely due to evaporation. This can amount to between 10,000 and 20,000 gallons of water loss per year, depending on pool size and water features that increase or decrease evaporation.
But over a three year-period, the average California pool uses about 96,575 gallons of water, versus 116,813 to maintain traditional mowed grass, according to a study by the Santa Margarita Water Distinct. If the pool owner uses a cover, the water use over five years will be less than if the homeowner installed drought-tolerant landscape.
Benedikt Grob and Joseph K. Lee in 2013 used satellite computer imagery from Microsoft's Bing Maps and Google Geocoder to publish the 'Big Atlas of LA Pools'. They  documented that there are 43,123 pools in the Los Angeles basin. The Atlas found the highest per capita concentration was in Beverly Hills, which has 2,481, and Brentwood, with 1,920. But more middle-class Long Beach has 2,859 pools.
The Los Angeles Times recently ran an article with anecdotal stories about more than 60 homeowners pulling permits for pool demolition in the unincorporated areas of Los Angeles County, up from an average of 21 a year in 2010 through 2012.
The Times indicated that the California dream of a pool for the family was ending due to homeowners being so ashamed of their water use in the fourth year of the drought they were jackhammering them out and putting in drought tolerant vegetation.
Swimming Pool Construction is Booming
But nothing could be further from the truth. A year ago, California pool construction hit a five-year high and is still accelerating. The fastest growth for pool construction per capita is in the sweltering Central Valley, according to the Business Journal.
Orange County was the leading county for pool construction, as homeowners installed 829 new pools in 2014. The area is on track to install over 900 in 2015, according to the Orange County Assessor.
The OC growth was despite a Santa Margarita Water District ban on filling pools in the summer of 2014. But after completing a study of actual water use by its customers, SMWD found that pools and the surrounding hardscape require thousands of gallons of water to fill initially, but actually use about 8,000 gallons fewer per year. The water district lifted the ban, and pool construction boom times quickly returned.
Source: http://www.breitbart.com/big-hollywood/2015/10/19/drought-save-water-build-backyard-pool/
Saturday, 25 October 2014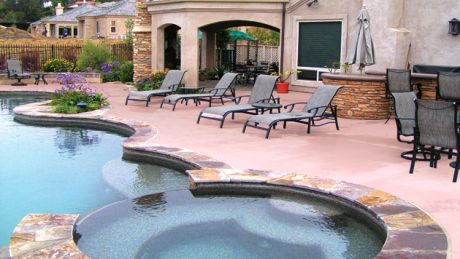 Why It Is Best to Use a San Diego Design and Build Landscape Contractor?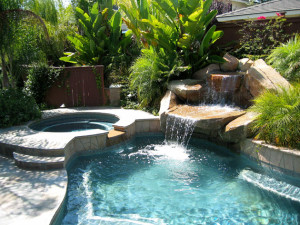 A swimming pool is the best back yard feature. It can be the center of family life with children who are spending much of their time in the water. San Diego swimming pools are utilized all year are often the emphasis of the entire design and build landscape. When pools consist of water attributes, special lights, specialized products and also design features, they have a highly effective influence on nearby exterior living spaces, especially when well lit up or illuminated by night lighting.
It's essential to remember that a pool is just one part of the larger landscape. Consequently, it's best to utilize a San Diego design and build landscape contractor to design the pool and also the remainder of the site at the same time. Often a pool contractor is utilized first to design the pool without a total site strategy. The result is that your pool and landscape do not compliment each other, and also you lose the chance to incorporate choices that can supply even more value for close to the same expense.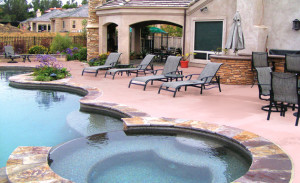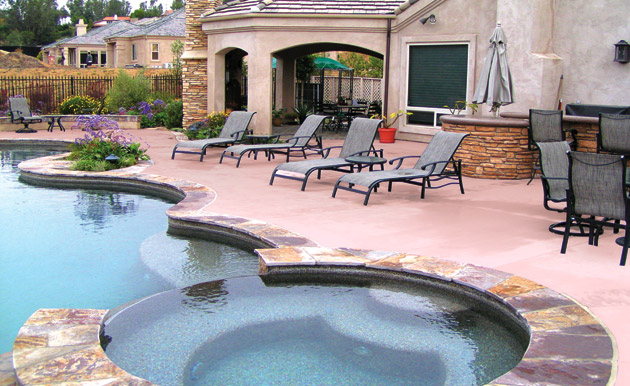 Because pools are such a pricey proposition, it is very important to offer a lot of time to design. You'll just build it once and therefore your selections of materials and detailing need to be top quality and ageless so your pool design won't go out of style in the near future. Be mindful of trends. Question brand-new products before you spend. The rigors of weather and also chemically treated water could have far reaching repercussions for newer products that have not stood the test of time and use.
Numerous houses with older pools are being updated, which indicates the pool itself must be redesigned. A pool make-over from San Diego Landcare Systems, Inc. can boost the worth and also the amount of pleasure receive from your swimming pool. Upgrading to more effective equipment and systems can also save you cash in the future! In many cases, remodeling could set you back almost as much as developing an entire brand-new pool. Problems with the aged pool such as corroded rebar, leaking shell, or aged electric and piping can be pricey to fix due to the fact that there is so much demolition included. Developers and contractors should be experienced with remodeling swimming pools before you determine who will take on your job.
Above all, stick with well-known firms that have actually been in business a very long time like San Diego Landcare Systems, Inc. and will continue to be so into the future. With recent unpredictability in the economy, the risk of professionals failing is higher than ever before. Do your homework and also study customer contentment due to the fact that swimming pools take some time to construct, and also if you are the recipient of an incomplete or poorly contructed project by a shaky service provider, the expense of finishing it up with another contractor is sure to put a damper on your original spending plan.
Related articles across the web
San Diego Landcare Systems is your one stop shop for landscaping projects. We take you all the way from design and build landscape to completion.