Pacific Beach, CA Landscape Design & Build Services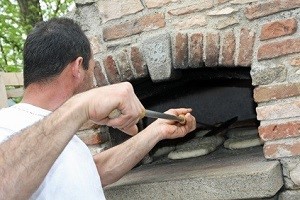 Pacific Beach is located in San Diego and is a neighborhood with La Jolla to the north, Mission Beach and Bay to the south, and the beautiful Pacific Ocean to the west.
The Beach at Pacific Beach stretches for miles and has a pedestrian walkway called Ocean Front Walk/Ocean Boulevard. The walkway runs along the beach for a little over 3 miles and offers beach lovers plenty of local shops, bars, and restaurants to visit.
The boardwalk is normally very crowded with onlookers, walkers, cyclists, rollerbladers, and shoppers. A pier named, "Crystal Pier," is located adjacent to the boardwalk and a hotel is at the west end of Garnet Avenue.
Pacific Beach was once largely populated by young people. Students, surfers, and more young people enjoyed the surf and sand setting. But the area has been gradually becoming popular for older, more professional and affluent people. It is currently known for it's nightlife activities that all adults seem to enjoy.
Residents lovingly call Pacific Beach, "P.B." for short. And in fact, the streets in the area were renamed several times in 1900. The east-west running streets are named mostly after precious stones, which makes for pleasant thoughts for visitors or those looking to settle in the area.
The neighborhoods are nice in the area, and it's evident the homeowners like to keep up their places. In fact, we at San Diego Landcare Systems Inc. have helped quite a few homeowners build entirely new outdoor living spaces.
Landscapers in Pacific Beach
If there ever was an expert that could transform a landscape into something comfortable and enjoyable while making it original, custom, and absolutely gorgeous, you'll find them at San Diego Landcare Systems Inc. We have been around for over thirty five years in the San Diego area, and have changed many landscapes for the better.
Outdoor Kitchens in Pacific Beach
Having an outdoor kitchen sounds like an unnecessary luxury to some. But outdoor living space is quite common in warmer states and having a place outside where your family and friends can gather is not only a good idea, it can be necessary if your home isn't holding all your guests. Creating a kitchen outdoors allows the barbeque king to do his work and not get all messy with the sauce. A sink is an essential and is very helpful with cleaning up and adding water to your cooking pots.
Outdoor Fireplaces in Pacific Beach
If you want to enjoy some cool nights but still be able to keep cozy, an outdoor fireplace will serve you well. Not only are they a comfort to feel, they're really great to look at and smell too. There's just something about an outdoor fire that everyone seems to love. A fireplace is an excellent outdoor area to have a fire because it's protected from the winds that can blow sparks around. Also, many fireplaces have custom pizza ovens installed as well, which makes for even more outdoor fun.
Pacific Beach Outdoor Rooms
If you've already got a foundation and a roof over a porch area, it wouldn't' take much to make it into a sunroom or outdoor room you can enjoy. Either some glass and windows or just screening can make your patio into a more usable space. With an outdoor room, you can keep the bugs and critters away while you sit in the evening time to enjoy your favorite beverage.
Pacific Beach Reviews
[rich_testimonials]
Recent Articles
[footbridge_recent_articles]
If you are looking for a Pacific Beach Landscaping company, please call 760-788-8140 or complete our online request form.