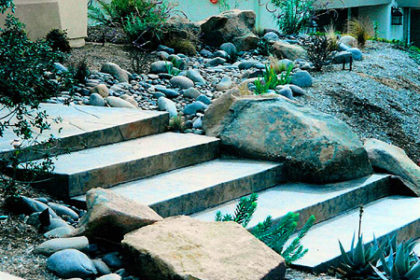 As we endure another season of drought and fires, it is once again a great time to consider Xeriscaping San Diego. What is Xeriscaping? It is landscaping and gardening that reduces or eliminates the need for supplemental water from irrigation. It uses sustainable landscape design.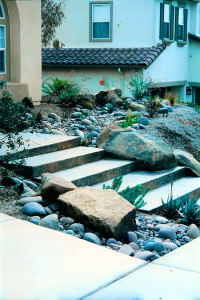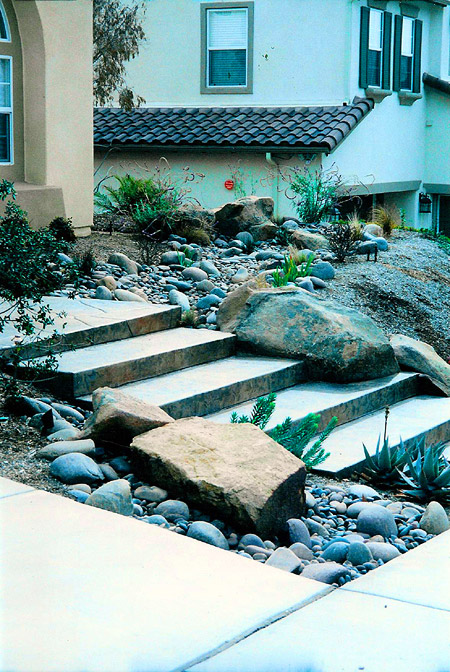 Do you live in an arid climate? By that I mean – is the amount of natural rainfall in your area low enough that you have to irrigate to keep your landscape from turning into dust? Do you have to spend a ton of money during the warmer months to keep that grassy carpet in front of your house green? Do you sometimes feel like you're engaged in a losing battle against the "dry" heat?
Lots of places have climates that make it difficult to support huge, thirsty lawns as part of your landscape. Many homeowners have learned (the hard way!) that it's easier (and more affordable!) to make a change to minimized water usage instead of fighting a losing battle to keep grass alive.
Xeriscaping San Diego Uses Less Thirsty Ground Covers
The common term for minimizing water usage in the landscape is "Xeriscaping". You don't have to eliminate all type of greenery and plant life, buy you can successfully adjust to plants that are less thirsty. Depending on your region, there are quite a few alternatives to standard "bluegrass" that are attractive and water-efficient substitutes.
A homeowner can easily maintain a green mini-lawn using just far less water than is required by a traditional lawn. Alternatives for this type of ground cover include vines, various herbs, and native grasses like buffalo grass.
Continue reading this article at Wally's Workshop.
For more information on Xeriscaping your yard in San Diego call San Diego Landcare Systems.
Related articles across the web