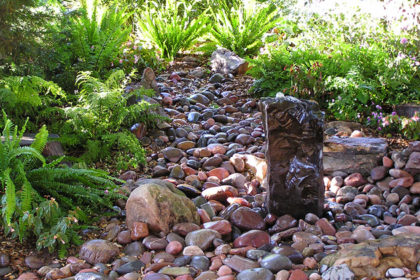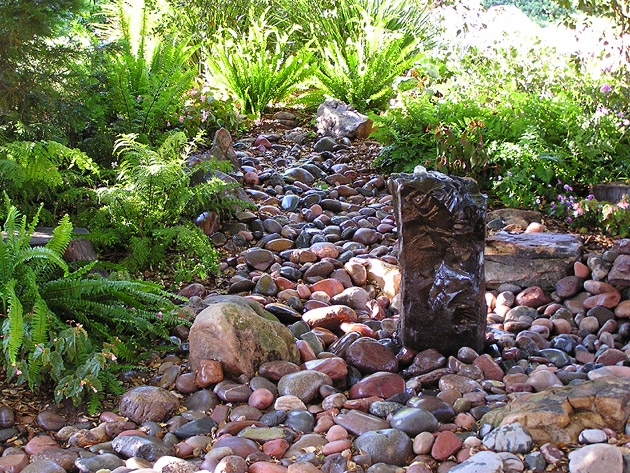 Did you know that landscape irrigation is accountable for up to 50% of your household water use? An average sized residential lot consumes over 40,000 gallons of water for its landscape each month (enough to fill a swimming pool). You can cut the water usage of your landscape by up to 75% by following these water saving landscape tips.
Water Saving Landscape Tips
Use organic mulch in bedding areas.
Aerate and top dress lawns.
Inexpensive soaker hoses ooze water through thousands of tiny pores all along the length of rubber tubing. Snaked through shrubbery and hooked up to a timer set for early morning watering, they can cut water use by up to 70 percent over conventional sprinklers.
Convert sprinkler systems to drip and low gallon systems, and install moisture sensors.
Set your sprinklers so that they are not spraying the sidewalk or driveway. Not only does that waste water, it can also wash polluting fertilizers and pesticides into streets and sewer systems.
Follow proper irrigation schedules.
Plant at least one tree in your yard—for shade, for beauty, and for posterity.
Use drought-tolerant plants.
Group plants with similar water needs together to
get the most out of your watering
Direct gutter downspouts and the water drain line from your air conditioner to a flower bed, tree base or your lawn.
For more information on water saving landscape see our articles on Xeriscaping and Sustainable Landscaping. With proper knowledge and training, it's very easy to maintain a landscape filled with healthy trees, grass, and flowers. A professional landscaper like San Diego Landcare Systems  in Ramna can help you build a beautiful landscape for you San Diego home and save you money in the process.
---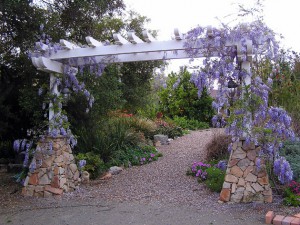 Visit our landscaping gallery for more San Diego
landscaping and irrigation inspiration.
Related articles across the web