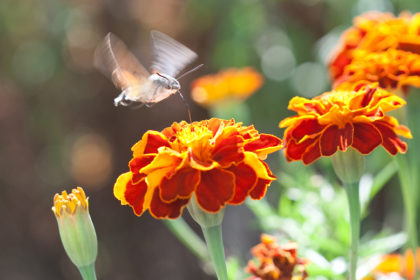 Want to attract wildlife and birds to your backyard?  If you build it they will come. Plan your landscaping Create a Urban Habitat for Birds using native plantings and you will attract butterflies and bees, which will then attract birds and more. If you enjoy the sounds of birds chirping and bees buzzing read this.
California Gardeners Create Urban Habitat for Birds and Wildlife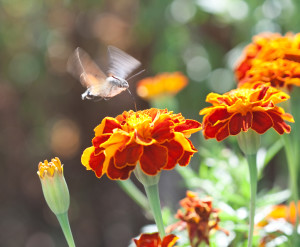 by Ruthanne Johnson
When an acquaintance told Steve Hartman he was thinking of replacing his lawn with AstroTurf to conserve water, the wildlife gardener was appalled. For nearly 30 years, Hartman has cultivated native plants on his Sherman Oaks property in Southern California—and observed with pleasure the resulting throng of fluttering, flapping, cheeping, buzzing, and rustling animals. "I've always felt that my wife and I are in one way planting these plants for ourselves but also for the habitat value that they provide," he says.
Aesthetically pleasing, low-maintenance options are much sought-after in dry regions. But that doesn't have to mean plastering the earth with synthetic materials that have zero wildlife value. Native plants adapted to drought conditions fill that niche beautifully in Hartman's garden, which attracts many admiring second glances from passersby. "I always feel like I want to go out there and tell them about the yard," says Hartman, a longtime board member for the California Native Plant Society. Instead, he made a sign: "California Native Plants. No Water. No Snails. No Fertilizer."
Plant and They Will Come:
Plants in the Mediterranean-like climate can look dry and scrappy, so landscape designer Rob Moore adds to the mix cultivars, evergreens, and good design principles. After discovering natives, Moore experimented in a raised bed in his Orange County front yard. "I started removing the nonnatives and plugging in native groupings and rocks and snags and dead wood … and that's where the critters started coming in." To avoid complaints about the unconventional look, he replaced vegetation slowly and selectively pruned. "Most people didn't even notice."
Continue this story about Urban Habitat at All Animals magazine