It will take a great deal of work and planning to turn a space into a lovely small backyard design. Nevertheless, a few smart concepts will turn that barren plot into a lovely spot to relax, gather and hang around, in addition it will add value to your home.
To get a concept of exactly what you want, look out the window to the far end of the uninhabited space. That is the best place to put a centerpiece, like a seating bench, fire pit or fountain, which you can then work your design around. If the space is still too small for a large design element,take a good look at the space to identify what you think will look best, then discuss it with a landscape design specialist.
Small Backyard Design Ideas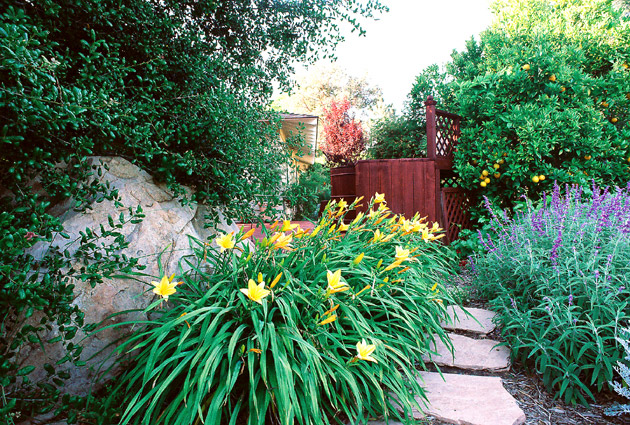 Divide the space. Use outdoor furniture, retaining walls, large garden stones or paving stones to create a path dividing the space into two or more areas. By including some short walls, fencing or rows of plants, you can create a place for relaxing in nice lounge chairs, having a barbecue with friends and family, entertaining, or even producing a little low-maintenance veggie or herb garden
Include color. A garden can be made to look larger to the eye by including lively colors in the flowers and plants. Adding a pop of red in outdoor patio furnishings instantly adds brightness to an all-green lawn and earth-toned patio.
Use the lawn like you would use a throw rug. Plant shrubs, trees and flowers around the edges of the garden space and use planters, rocks, or paving stones to develop a circle or square in between them and the turf inside. Include more details with decorative borders.
Think about function in your small backyard design. If you want a grassy area primarily for family pets or children to play, do not design the whole space in hard elements or thorny or scratchy plants.
Choose one big design function. By putting a pergola or a fountain in a small space, it gives a tiny garden a feeling of grandeur. Then frame it with shrubs,  a sitting area, planters, smaller trees, or garden sculptures.
Using curved lines to emphasize the very best features. An excellent strategy, according to designers, is to use angles to make a smaller backyard design look bigger.
Trick the eye with vertical plants. To extend the space, think about including a vertical garden or green wall. They are available in a variety of sizes and many have an integrated water delivery system, so you don't need to fret about watering it. High trees can supply shade and foliage without compromising square footage.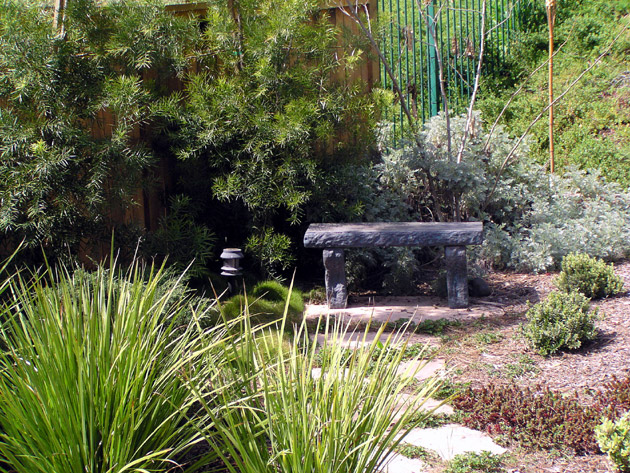 Keep it relaxing. Having an intimate place to get away to can be improved with mid-height fences and pretty plants to help block undesirable views or keep personal privacy.