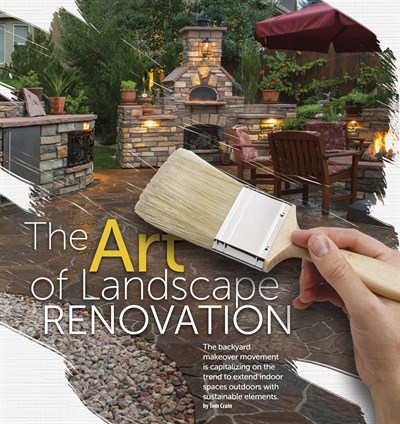 The Art of Landscape Renovation
We are seeing a big trend this year in San Diego Landscape Renovation, a big move to drought tolerant yards.  After years in San Diego of persistent drought conditions more and more home owners are looking at more sustainable designs such as synthetic turf, "California friendly" plants, xeriscaping, and incorporating more hardscaping.  The article below from Turf Design Build Magazine discusses the trend not only in California, but across the U.S.A,. to extend indoor spaces outdoors with sustainable elements.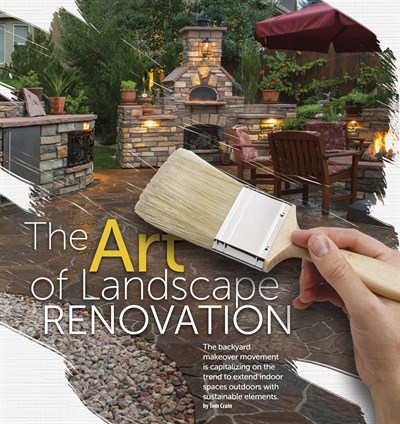 By Tom Crain
Remodeling is tops in homeowner trends this year, according to a 2014 Houzz survey, and we're not talking about just kitchens and baths. Landscape and patio projects rank No. 4 on the list of top remodeling projects. "Until recently, landscaping often has been the poor stepchild of the homeownership budget," writes certified horticulturist and garden columnist George Weigel in his post, "The Value of Good Landscaping," on the Pennsylvania Landscape and Nursery Association's website. "When the money ran out, it was frequently the planting projects that got pushed off onto the future to-do list. There's evidence that's changing." Landscape professionals can take advantage of the trend by presenting the art of renovation to their clients.
From coast to coast, renovation is trending
Susan Mulkern, co-owner of Mulkern Landscaping & Nursery on the Big Island of Oahu in Hawaii, says her customers have been cautious and slower to make decisions during the last three to four years of the recession. However, that's changing. "It seems to me customers are now interested in spending, yet they need to stretch their dollars," she says. "Renovations provide an excellent way to do this when their landscapes are still substantially there, and they like their original theme."
Read more at Turf Design Build Magazine
Related articles across the web