San Diego Gardens
Despite the fact Southern Californians live in farm-rich areas where much of the produce is grown for the country, food prices have gone up. Those high prices have hit every family hard – especially when costs for other necessities have skyrocketed, too. But there's a surefire way to avoid rising food costs: You can grow your own vegetables! It's as simple as that and if you plan a bit and are smart about what you do, you can easily incorporate your vegetable beds into your regular San Diego gardens, and your yard will still look great!
By Gerald Burke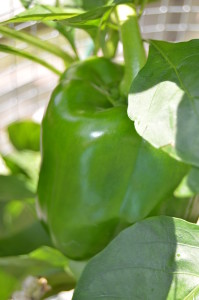 You may be an experienced gardener who hasn't felt the need to do it before, or maybe you're new to gardening and never so much as planted a radish seed. But fear not – you can do it! Growing food isn't rocket science. Nevertheless, here are some words of wisdom to help you along in your quest for less expensive food:
First, pick a spot for your vegetable garden. Plot out a 10-square-foot area in your yard (or the equivalent space in smaller beds) with plenty of winter sun, as well as a reasonable amount of summer shade. Work the soil up to a depth of 6 inches, mix in some organic fertilizer, smooth out the surface, and you're ready to plant…which leads us to the second step: What can you plant?
Read more about San Diego Gardens at learn2grow.com
Related articles across the web