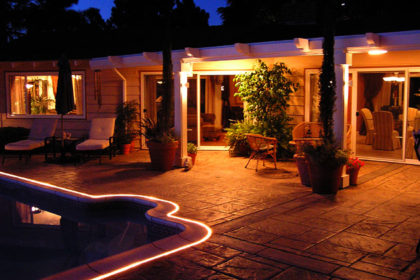 Choosing a  low voltage landscape lighting system for your yard and outdoor areas in San Diego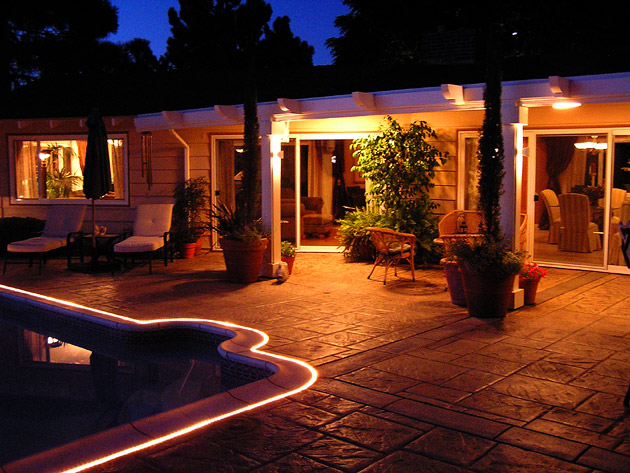 By: Laura Fisher Kaiser, HGTV.com
Exterior lighting is the most popular outdoor living feature among homeowners, according to a recent survey by the American Society of Landscape Architects, which found that 96.2 percent of homeowners want to light up their outdoors.
And many are going far beyond the traditional porch light and lamppost.
Strategically placed low voltage landscape lighting is used to illuminate walkways, accentuate key features like plants, trees and architecture, and provide a sense of depth to a yard at night. Besides extending the length of time you can spend outdoors in the summer, landscape lighting is a godsend in the winter, especially when the sun sets at 5 o'clock in the afternoon or you have to get up before work to shovel the sidewalk.
The popularity of landscaping lighting is due in part to improved technology. Newer low-voltage systems are significantly easier and less expensive to install than line voltage systems, which used to be such a major and costly undertaking that you rarely saw them outside of large estates or commercial properties. Low-voltage lighting systems can be installed in a day, use one-third the energy of a 12-volt security lighting system, and provide flexibility for custom lighting designs that can be easily changed or updated over time. An average system of 15 to 20 lights with a 600 watt transformer costs about $320 per light, installed.
After you have a good idea of what you want in your landscaping projectand how much you want to spend, it's time to find the right professionals to get the job done. Depending on the scope and scale of the project, you might hire a landscape architect, landscape designer or landscape contractor.
Read more about low voltage landscape lighting at  HGTV.com