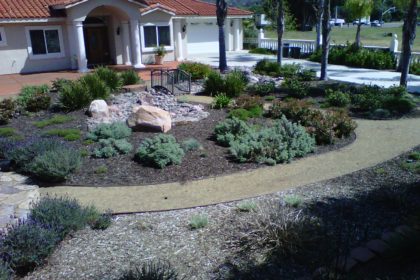 First impressions are as important for houses as they are for people. If you are considering selling, good landscape design can add up to 20% of value to your home. Make sure to follow these basic rules in order to get the best return on your investment.
Landscaping Basics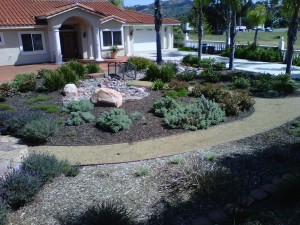 The American Society of Landscape Architects (ASLA) recommends that homeowners invest 10 percent of the home's value in landscaping. Landscape architecture goes beyond plantings, or softscaping, to include structural features like lighting, fences, garden paths, fire pits, swimming pools, and ponds. Outdoor rooms, terraces, and decks are also high-yield structural or hardscaping investments. A landscape architect or landscape designer can work with the client to generate a detailed plan. Typically, the homeowner then hires a landscape contractor, or subcontractor to perform the landscape installation.
Hire a Pro for Landscape Remodeling
When hiring a landscape design build contractor, go with a experienced, certified professional. Have him give you a detailed plan that you can follow and one that you, or your landscaping maintenance company, can manage. You need a  professional who understands the area, climate zones native plants, water conservation, horticulture, engineering, and design. He should also be an expert in property grading, soils, and irrigation.  If you're planning on installing permanent structures, look to a professional landscape builder. Landscape construction is no different other building projects, it is an investment in your property—so get the guidance of a professional before you begin and hire a design build landscape contractor who can take you from concept to completion.
Assessing and Planning Your Landscape
The first step in landscape remodeling or renovation is a property assessment. Landscape architects generally look at key areas of enhancement. An on-grade patio, an above-grade deck, a front walk, complementary plantings in the front yard, and exterior lighting are all desirable. Exterior lighting goes beyond security to showcase the natural world at night using up-lights, down-lights, and tree-lights.
Read more at BobVila.com