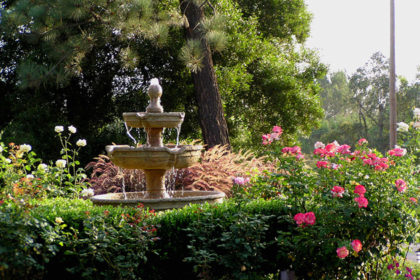 Whether you plan to use a professional San Diego landscape contractor or you plan on doing it all yourself, landscaping requires proper planning and budgeting. We have provided some important tips for you to get off on the right foot.
Simple changes can affect anyone's life. Whether it's in your diet, exercise routine or even taking time to de-stress, you will feel better afterward. The same goes for landscaping and using the tips in this article can be the first steps towards fixing the look of your home, starting on the outside.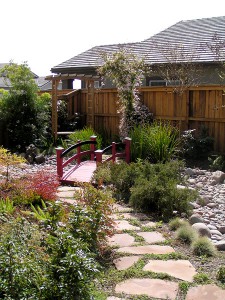 Using native plants for your landscaping plan will make it easier to maintain your yard. Local plants are better able to handle your soil conditions and are less likely to develop problems. This means you won't have to spend so much time maintaining the plants in your yard. Local plants will also require less watering. Your local gardening store will be able to provide you with all the information you need about native plants.
Trim your bushes and hedges regularly. If you trim a hedge,or a bush when it is just starting to become over grown, it will be a quick and easy process. If you wait until the bush is completely over grown, you can expect the project to take all day. Regular maintenance is the easiest way to keep your landscaping looking great.
When it comes to landscaping, the timing of your purchases can mean everything. Buying certain items during certain seasons can mean paying much less for those items. Make sure you are paying attention to sales, but at the same time, you must also make sure you are sticking with your plan as well.
Think outside of the box to help save yourself money, while not sacrificing quality. For instance, construction and demolition sites are good spots for finding bricks, and sometimes mulch as well. Botanical centers, and other places offer plant sales sometimes too. There are plenty of more options available to you if you plan.
Going with the cheaper item for certain things is a good idea. When it comes to things like mulch, containers and regular perennials, the cheaper version and the more expensive version are not that different. Remember that plants should be looked over well, However. Places that sell them at a deal might not have given them the care they require.
Before you get out the shovel and wheelbarrow, make a careful plan for your landscaping project. You really need to think about what your goals are before you begin. What will you be using this outdoor space for when it is completed? Is it for sitting quietly and reading a book or for entertaining guests? Knowing your goals before starting will help you to achieve your desired outcome.
If you are a pet owner, and you will be using chemicals to take care of your landscaping needs, be aware of which products you are using. Many of these chemical can make your pet sick, and some could even kill them. If you are unsure of which products are safe, ask the store in which you are purchasing them.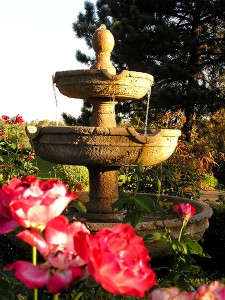 Water is a great idea for landscaping designs. As an example, you may consider using water features such as pumps, small pools or even fountains. You can also hire a professional landscape contractor in San Diego to put in a larger water feature, such as a pond or tall waterfall, for a small price. Putting in water to your landscape will it a nice focal point.
In order to make sure no money is wasted, it's best to plan out everything before you start buying anything. Create a sketch of the landscaping plans to help you figure out the materials you need. It may be fun to buy things on a whim, but that can really make you run out of money quick.
One tip at a time is like taking one step at a time, so print out this article and tackle each item, one by one. This enables you to affect real change, while still not feeling overwhelmed by the work you have to put in, but only if you get to work today.