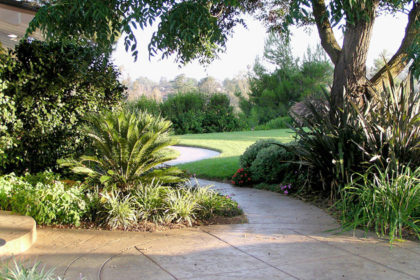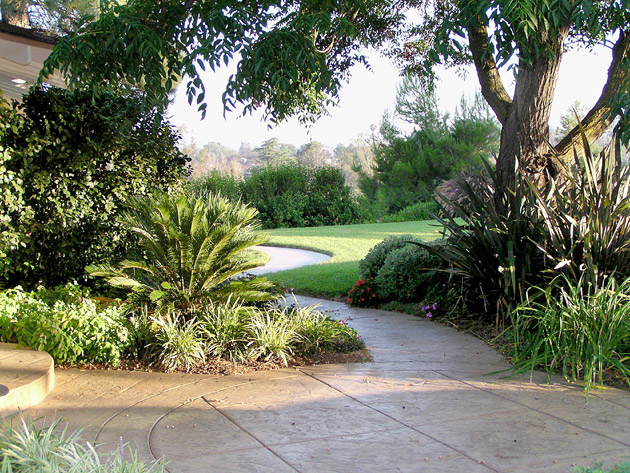 Lawn and garden care can be tough for new homeowners. You've probably admired your neighbors' beautiful landscapes and figured it would be easy for you to start gardening, too. Landscaping can be a rewarding hobby if you learn how to properly maintain your landscape. Learn to avoid the following, very common San Diego landscaping mistakes, and you'll be on your way to having a beautiful yard and landscape.
1. Poor Landscape Design:
Landscape is an investment and statement about you and your home. An experienced landscaping company will listen to your ideas and help you create a landscape blueprint that is attainable, affordable, and realistic
2. Improper Plant Selection:
Tree and shrub selection can make or break the pleasing appearance of a landscape. Use an educated decision when selecting and arranging your plant material. Consider your local climate and day-to-day weather conditions, as well as your home's surrounding aesthetics.
3. Inefficient Soil Preparation:
Do you import a foreign topsoil or amend you native soil? What additives do you apply? Trust an expert landscaper like San Diego Landcare Systems to help you make the right decision and give your new plants the the best start.
4. Adequate Sprinkler Design:
How many control valves will I need? What kind of sprinkler heads should I use? Making sure you have enough, properly spaced sprinklers is imperative to keeping your new lawn fresh and green.
5. Irrigation Scheduling:
Inappropriate Frequency. If you have a sprinkler system, you'll need to make sure you adjust your sprinkler frequency according to local weather patterns. If you plan on watering your garden by hand, you'll need to set yourself a regular water schedule. At San Diego Landcare Systems, we'll help you install and maintain your new landscape.
6. Fertilizer Application/Product:
Without proper knowledge, it can be easy to misuse or improperly apply fertilizer. A landscaping specialist can help you understand the best type of fertilizer for the plants in your yard.
7. Wasted Time Weed Control:
Are you spending hours in the garden pulling weeds? Learn about modern weed control with herbicides and mulching. Save time and energy, and spend more time enjoying your beautiful San Diego landscape.
8. Unsafe Pesticide Use:
When should I use pesticides? What alternatives do I have? There are several risks to using pesticides, but also several benefits if used properly. Trust a professional landscaper to help you learn the pros and cons of using pesticides on your San Diego Landscape.
9. Destructive Pruning:
Don't destroy the natural beauty of your trees and shrubs. Learn when to shear and selectively target prune, how to make large cuts, and when it might be time to hire a professional. Landscape design is an investment, so make sure you invest the proper care.
10. Lawn Mowing Techniques:
Yes, believe it or not, there are tips to learn for mowing your lawn. Mowing patterns, cutting blade height, and soil moisture content all play into how well your yard will look after you've mowed the lawn.
San Diego Landcare Systems is your one stop shop for landscaping projects. We take you all the way from lanscape design to completion.
Related articles across the web