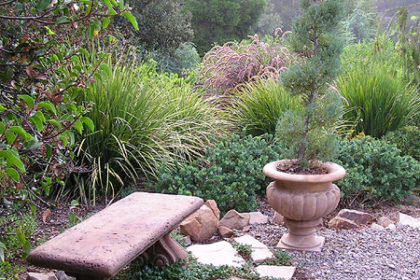 From low maintenance to bold color, find out what landscape designers are loving in the garden.
Once San Diego homeowners used to adapt their landscaping design to what they thought a future buyer might want. But with more home owners staying put, these days landscape designers say that homeowners are instead adapting their yards and gardens to suit their own needs.
HGTVGardens asked a host of in-the-know designers to share the top trends they are seeing around the country.
Low Maintenance Landscaping Design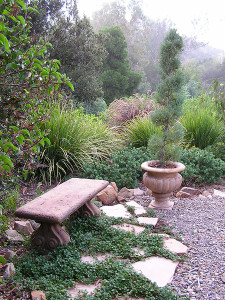 Traditional lawns are undergoing a dramatic makeover. Aiming to spend less money, less time and reduce the use of fertilizers and weed killers, homeowners are choosing lower-maintenance grasses.
"There is a type of Pennisetum that's a cross [hybrid] that they created at Texas A&M. We use it quite a bit. They call it "kick ass" grass. It's just a real heavy-duty grass that doesn't need much water and when it gets it, it kind of blows up. That's the kind of thing people are looking for" says Austin, Texas landscape designer Mark Word.
"I find that people are getting away from high maintenance grasses like fescue, reducing the yard and going to a lower maintenance grass like a zoysia that takes fewer chemicals. In the other areas, they're allowing them to become more naturalized. They're replacing bushes that need pruning every two to three weeks with bushes that grow to their proper size without the need for pruning," says Georgia landscape designer Eric King of King Landscaping.
Drought-tolerant plants are also big sellers these days.
"People just don't want to pay that water bill so they're tending to plant more drought tolerant plants. What I'm also seeing my clients do is minimize the amount of turf they have in the yard, especially when it comes to competition with tree roots" says Dan Eginton of Scenic Design Group.
– See more at: http://www.hgtvgardens.com/design/hot-landscaping-trends#sthash.o5uNR5Fh.dpuf
Related articles across the web