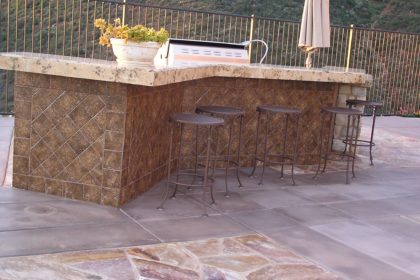 Designing and Installing Expert San Diego Hardscapes
Landscape design is the fine art of arranging or modifying the features of a yard, a metropolitan area, etc., for visual or sensible functions. It is often broken down into two areas: hardscape and softscape. We can create beautiful San Diego hardscapes for you.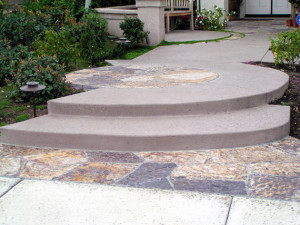 When personalized created  hardscapes — walkways, outdoor patios, fireplaces, garden walls, planters, outdoor kitchen areas– are artistically incorporated with rich landscape design, a lovely exterior living area unravels. Successful hardscape design and execution has the capacity to specify a space in such a way that makes continuity and sets up a flow between your house and yard. Paver patio areas produce gorgeous outside space, while roads and driveways include functionality to the landscape. Retaining walls support grades and add to framework and form to the yard. At San Diego Landcare Systems, our San Diego Hardscapes professionals can produce and apply a hardscaping layout for you that efficiently achieves connection and flow between your gorgeous landscape and house.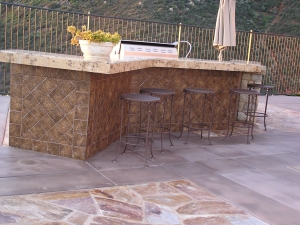 Giving functional spaces like a driveway, patio area and paths could add value to your house and way of living. Bring your hardscape along with some purposefully placed walls and stairs. Add even more by incorporating landscape lighting. Retaining walls support grades and add framework to the landscape. How about a fire pit and an outside cooking area suitable for a chef? San Diego Landcare Systems team can develop a beautiful hardscape for you. We also do absorptive paving, an approach utilized to allow water circulation around pavers that would commonly be resistant. It restricts disintegration from downstream runoff and also controlling toxins. Our San Diego hardscapes specialists will tailor an option based on each certain demand and soil conditions.
To start on your hardscaping project in San Diego County, get in touch with Ron at San Diego Landcare Systems for a hardscape appointment.
Entryways and Courtyards Gallery
Outdoor Kitchens and Barbeques
Related articles across the web
San Diego Landcare Systems is your one stop shop for landscaping projects. We take you all the way from lanscape design to completion.