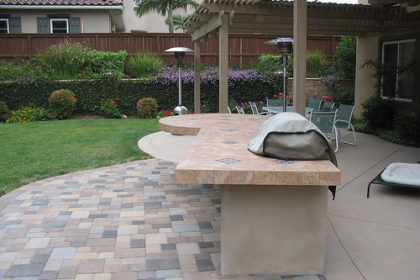 Looking to liven up your driveway or landscape? Here's why pavers provide a great answer.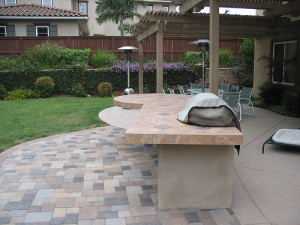 It doesn't really matter what kind of project you've got in mind, pavers are the perfect choice. From a wonderful patio that will be a great and inviting backdrop to years of memories with friends and family, to peaceful, scenic walkways and elegant, durable driveways, pavers are the material that looks great and lasts.
Here are 10 good reasons why you should use pavers as the perfect upgrade from what you've got in place now.
1. Pavers don't crack or fade.
There's nothing worse than watching Mother Nature ruin your new concrete or asphalt driveway over the years with a constant onslaught of sun and rain. It's better to get the job done right the first time and choose paving stones, since these won't fade or crack like those other materials because they are impervious to thermal wear and tear and the elements.
2. They're easy to repair.
Paving stones that are used for a driveway are easy to replace and repair as needed since you only have to take individual sections out at a time when there's been an unsightly oil or grease spill. In the case of earthquakes pavers may shift and are easy to readjust. In case of pipes broken underneath, it's easy to remove pavers in that section and simply put them back.
3. Paving stones shift with the seasons.
Imagine using a material that's so worry free it can actually adjust with the thaw and frost cycle and other seasonal changes so the surface stay durable and beautiful for years? This flexibility is another clear benefit.
4. Pavers give wonderful curb appeal.
Whether you're selling or just trying to be the talk of the neighborhood, a front walkway or porch is made all the more striking with paving stones that come in a variety of amazing colors, textures and sizes. They increase your home's value because the money spent on any project goes straight to your equity, unlike concrete.
Read more at Angieslist.com
Related articles across the web