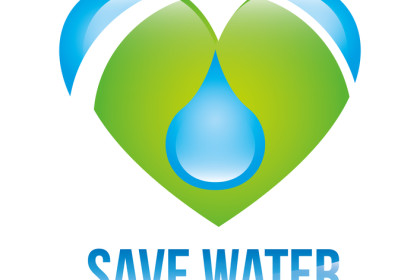 Water is getting to be a very precious resource. We have known that living in the West for years but certainly it has become even more apparent in our current drought in California.  Here are 56 water saving tips for outside your home that you can use to save water and money right now.
Save Water in Your Yard San Diego
1. Use porous material for walkways and patios to prevent wasteful runoff and keep water in your yard.
2. Group plants with the same watering needs together to avoid overwatering some while underwatering others.
3. Choose the right California Friendly plants and watch them thrive in our arid environment.
4. Reduce the amount of lawn in your yard by planting shrubs and ground covers appropriate to your site and region.
5. Plant species native to your region.
6. Plant in the spring and fall, when the watering requirements are lower.
7. When sprucing up your front or backyard, consider xeriscaping. This landscape method uses low-water-use plants to limit your water use.
8. Consider attending a landscape class hosted by a water provider. Most workshops occur in the spring and fall.
9. Avoid planting grass in areas that are hard to water, such as steep inclines and isolated strips along sidewalks and driveways.
10. Leave lower branches on trees and shrubs and allow leaf litter to accumulate on the soil. This keeps the soil cooler and reduces evaporation.
11. Start a compost pile. Using compost in your garden or flower beds adds water-holding organic matter to the soil.
12. Use a layer of organic mulch on the surface of your planting beds to minimize weed growth that competes for water.
13. Spreading a layer of organic mulch around plants helps them retain moisture, saving water, time and money.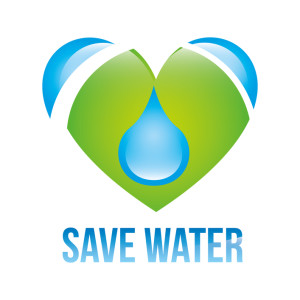 14. Use 2 to 4 inches of organic mulch around plants to reduce evaporation and save hundreds of gallons of water a year.
15. Visit your local xeriscape garden to view plants that thrive in our hot desert environment.
16. Next time you add or replace a flower or shrub, choose a low-water-use plant and save up to 550 gallons each year.
17. Call your local conservation office for more information about xeriscaping with water-thrifty trees, plants, and ground covers.
18. Collect water from your roof by installing gutters and downspouts. Direct the runoff to plants and trees.
19. For automatic water savings, direct water from rain gutters and HVAC systems to water-loving plants in your landscape.
20. Hire a qualified pro to install your irrigation system and keep it working properly and efficiently.
21. Hire a Smartscape Certified professional landscaper who has received landscape training specific to the Southern California area.
22. Adjust your lawn mower to the height of 1.5 to 2 inches. Taller grass shades roots and holds soil moisture better than short grass.
23. Leave lawn clippings on your grass, this cools the ground and holds in moisture.
24. If installing a lawn, select a lawn mix or blend that matches your climate and site conditions.
25. Aerate your lawn periodically. Holes every six inches will allow water to reach the roots, rather than run off the surface.
26. If walking across the lawn leaves footprints (blades don't spring back up), then it is time to water.
27. Let your lawn go dormant (brown) during the winter. Dormant grass only needs to be watered every three to four weeks, less if it rains.
28. Avoid overseeding your lawn with winter grass. Ryegrass needs water every few days, whereas Dormant Bermuda grass needs water monthly.
29. Remember to weed your lawn and garden regularly. Weeds compete with other plants for nutrients, light and water.
30. While fertilizers promote plant growth, they also increase water consumption. Apply the minimum amount of fertilizer needed.
31. Water your summer lawns once every three days and your winter lawn once every five days.
32. Catch water in an empty tuna can to measure sprinkler output. 3/4 to 1 inch of water is enough to apply each time you irrigate.
33. Read the Landscape Watering by the Numbers guidebook to help you determine how long and how much to water.
34. Use a trowel, shovel, or soil probe to examine soil moisture depth. If the top two to three inches of soil are dry, it's time to water.
35. Set a kitchen timer when using the hose as a reminder to turn it off. A running hose can discharge up to 10 gallons per minute.
36. Check your sprinkler system frequently and adjust sprinklers so only your lawn is watered and not the house, sidewalk or street.
37. Minimize evaporation by watering during the early morning hours when temperatures are cooler and winds are lighter.
38. Timing is everything when it comes to irrigation. Learn how to set your controller properly.
39. Look for WaterSense labeled irrigation controllers.
40. Learn how to shut off your automatic watering system in case of malfunctions or rain.
41. Apply water only as fast as the soil can absorb it.
42. If water runs off your lawn easily, split your watering time into shorter periods to allow for better absorption.
43. Water only when necessary. More plants die from over-watering than from under-watering.
44. Signs of overwatering: Leaves turn lighter shades of green or yellow, young shoots wilt, and sometimes algae or fungi grow.
45. Adjust your watering schedule each month to match seasonal weather conditions and landscape requirements.
46. Install a rain sensor on your irrigation controller so your system won't run when it's raining.
47. Water dry spot by hand instead of running the whole irrigation system longer.
48. Don't water your lawn on windy days when most of the water blows away or evaporates.
49. Use drip irrigation for shrubs and trees to apply water directly to the roots, where it's needed.
50. Water your plants deeply but less frequently to encourage deep root growth and drought tolerance.
51. Use sprinklers that deliver big drops of water close to the ground. Smaller drops and mist often evaporate before hitting the ground.
52. Use a rain barrel to harvest rainwater from gutters for watering gardens and landscapes.
53. For hanging baskets, planters and pots, put ice cubes on top of the soil to give your plants a cool drink of water without overflow.
54. Remember to periodically check your sprinkler system valves for leaks, and to keep sprinkler heads in good shape.
55. Spring is a great time to give your irrigation system a checkup to ensure it's working efficiently.
56. Pruning properly can help your plants use water more efficiently.
See how much money and water you might be wasting.  Try our drip calculator.
function computeAnswers(form) { Item = form.Drips.selectedIndex; Fdrips = form.Drips.options[Item].value; Item = form.Faucets.selectedIndex; Ffaucets = form.Faucets.options[Item].value; Item = form.Homes.selectedIndex; Fhomes = form.Homes.options[Item].value;
Dripsday = (1440 * parseInt(Fdrips)) * parseInt(Ffaucets) * parseInt(Fhomes); Litersday = Dripsday / 4000; Gallonsday = Litersday / 3.785; Gallonsyear = Gallonsday*365; Baths = Gallonsyear/50;
form.Dripsday.value = addCommas(Dripsday); form.Litersday.value = addCommas(parseInt(Litersday)); form.Gallonsday.value = addCommas(parseInt(Gallonsday)); form.Gallonsyear.value = addCommas(parseInt(Gallonsyear)); form.Bathsyear.value = addCommas(parseInt(Baths)); }
function addCommas(number) { number = '' + number if (number.length > 3) { var mod = number.length%3; var output = (mod > 0 ? (number.substring(0,mod)) : ''); for (i=0 ; i < Math.floor(number.length/3) ; i++) { if ((mod ==0) && (i ==0)) output+= number.substring(mod+3*i,mod+3*i+3); else output+= ',' + number.substring(mod+3*i,mod+3*i+3); } return (output); } else return number; }
Related articles across the web