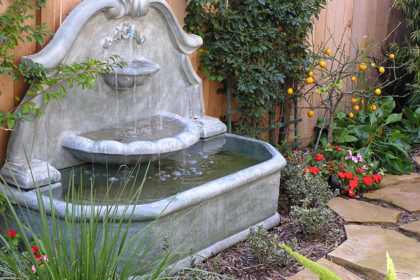 Let's start by saying that water can blend into the foliage you have growing in your backyard. Transform it into a pond, artificial river or fountain and it can stand out and become a focal feature all on its own. San Diego water features are ideal for large gardens and for patios in smaller spaces. With the right accompaniments, and the correct position, they can also change the ambiance in a significant manner. Let's have a look at these 10 reasons to why San Diego water features are ideal for your garden.
#1. Water introduces serenity into your garden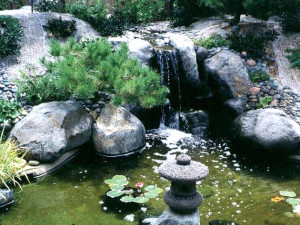 A water fountain creates a tranquil sound, which is ideal if you live in a noisy neighborhood or in the city. Think of it as your place to recreate yourself and to become one with nature. There are many water therapies, mostly taking place in the mountain side or seaside, near bigger amounts of water such as seas, oceans and rivers. But if you want to have a piece of heaven near your body and your mind, surely a pond or fountain in your own garden can make your dream come true. For an extra therapy effect, you can even plant perfumed flowers that bloom at night.
#2. San Diego Water features makes the yard look bigger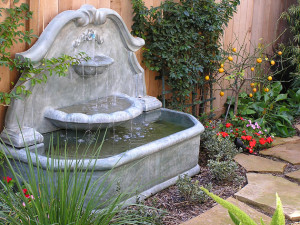 The reflective properties of water mean it can make some spaces look bigger. For maximum reflection you should use dark material for the feature or fountain. If you really want to make the most of your new creation, you can use underwater lighting for night time in different colors and shapes. You can also use eco lights that charge from the sun during the day and light the garden during the night. It gives off a splendid calming effect that can be used in nature therapies and can relieve stress and anxiety.
#3. Water cools the garden down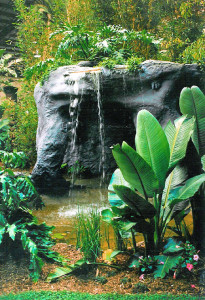 On a hot summer day, having running water can cool the garden down and make it a pleasant place to enjoy. It also enables you to have aquatic and semi-aquatic plants growing in the garden. And probably the most beautiful feature of having running or still water in the garden is what happens after rain. You get to enjoy one of the most beautiful rainbows in your personal garden, in your home.
But remember: in order to have this cooling and blissful effect, the water used in fountains and ponds needs to be crystal clear and clean, so the maintenance process applies here, as well.
For 7 More Reasons to Add Water Features to Your Yard Visit Lifehack.org